It doesn't get any better in Dresden than this – staying in the Taschenbergpalais! Opposite the Zwinger and Residenzschloss palaces, you are in the best location.
Add elegant and classy 5 star rooms and a huge range of facilities (even an ice skating rink in winter!) and you truly can't be a stay at the Hotel Taschenbergpalais Kempinski Dresden.
And all of this and it's not even a crazy price (you can check the prices here).
So is the experience in real life as good as it sounds on paper?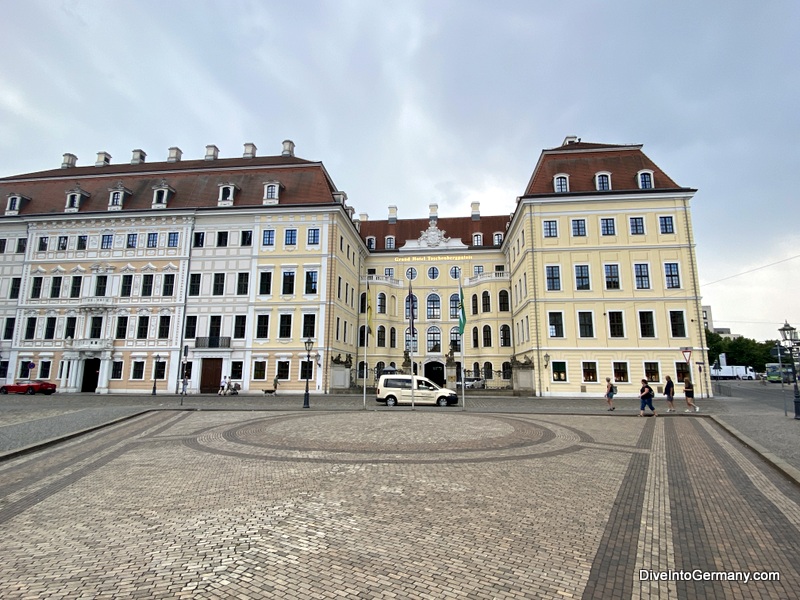 I can report yes!
Keep reading for our full review of staying at the Hotel Taschenbergpalais Dresden including everything you need to know about this hotel like what facilities it offers. We cover them all.
Click here to see the latest prices.
Traveling to Germany? Click here to download your free Germany Trip Planning checklist. We'll help you get ready for your trip! 
Hotel Taschenbergpalais Kempinski Dresden Review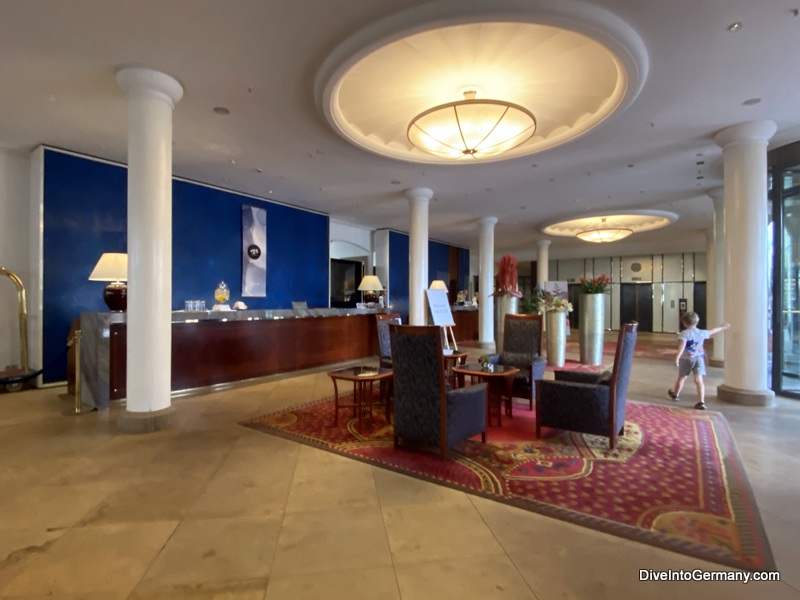 The Dresden Taschenbergpalais was built in the 18th century by Augustus the Strong who was the Elector of Saxony as well as King of Poland and Grand Duke of Lithuania. He built this palace for his mistress, Anna Constantia von Brockdorff.
Restored in 1995, it is now a five star luxury hotel that is quite the place to call home.
The Kempinski part of the name is to show it's part of the Kempinski chain of luxury hotels.
Check-in for this hotel was very smooth especially because I filled in a survey that was emailed to me a few days beforehand with all our preferences including things like which pillows we would prefer. Very nice.
Location
The location of the Taschenbergpalais Hotel Dresden is fabulous. It's in the old part of Dresden across the road from both the Zwinger and Residenzschloss palaces. It's very easy to explore Dresden from here. It's surrounded by amazing places.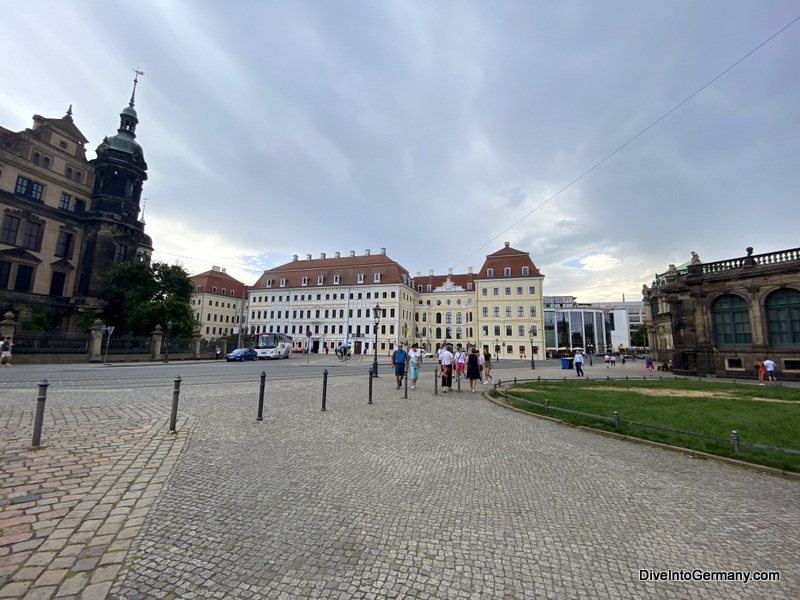 In addition to the range of dining and drinking options with the hotel, there are also many nearby. You won't go hungry.
Address: Taschenberg 3 Kempinski, Dresden 01067
Rooms
There is a huge range of room options at the Hotel Dresden Taschenbergpalais. All come with air conditioning and heating, wifi, TV, seating area, desk and modern bathrooms and are comfortable and well-appointed.
All rooms are doubles with some allowing extra beds, although a couple of the suites also allow more people.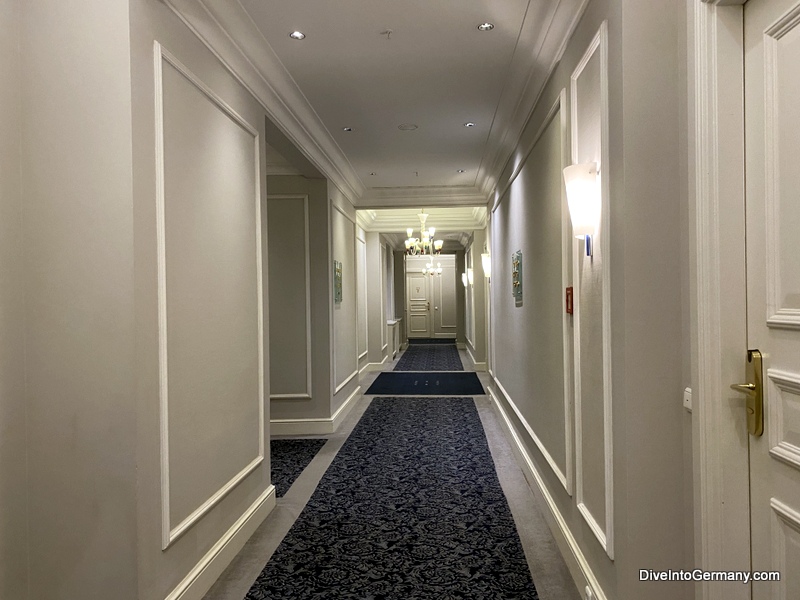 Many have high ceilings and views of the neighbouring palaces or the inner courtyard.
More money buys more space, views and extras like minibar and bathrobes.
There is also a range of suites available which can have separate living areas and be quite opulent and spectacular.
Click here to see the latest prices.
Palais Superior Room/Superior Double Room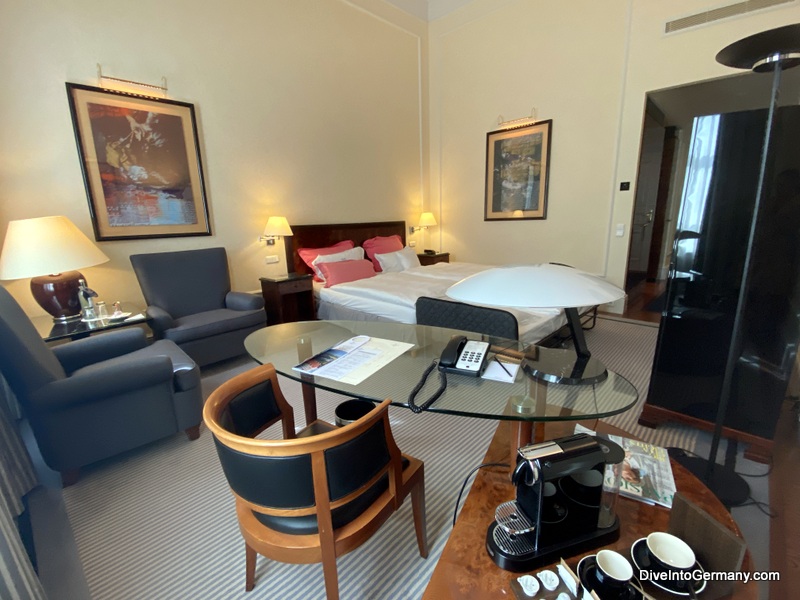 We stayed at this hotel with our six year old so we had an extra bed in our room.
This room was spacious, very comfortable and a fantastic place to spend our time. We had a very high ceiling which helped add to the spacious and light-filled feel.
The bathroom has a big bathtub, separate shower and toilet room and twin basins. There are a few toiletries supplied so you have everything you need. In here, we also found two bathrobes. There was also broken scales.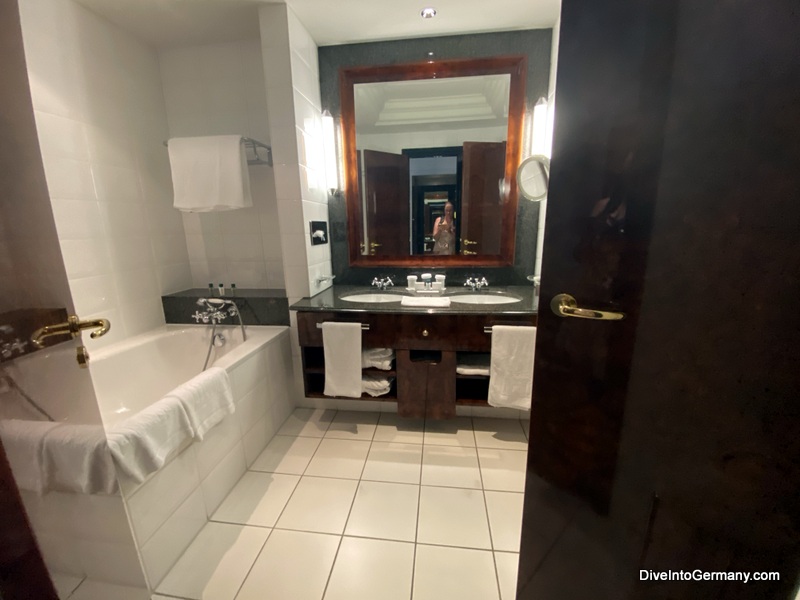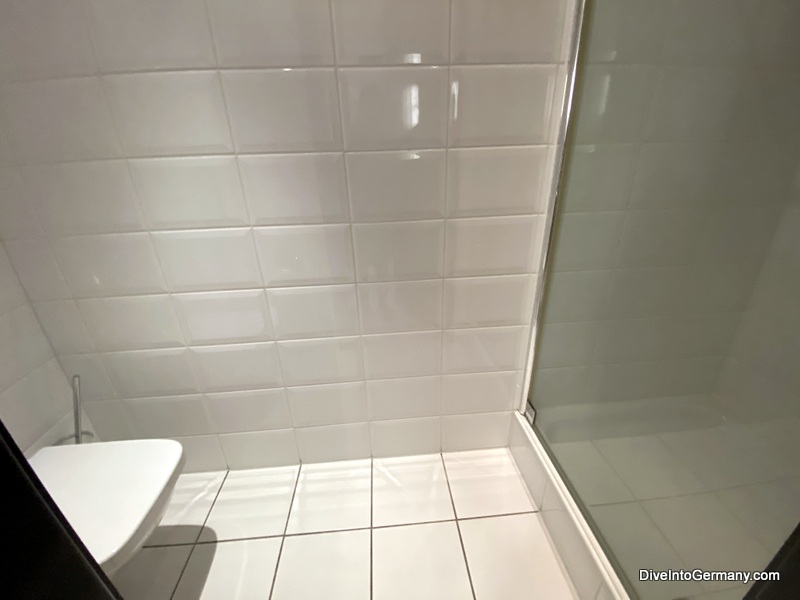 In the hallway into the main part of the room were two cupboards (including two pairs of slippers in one) and a long bench seat which we used for one of our suitcases as well as a place to sit while taking on and off shoes.
In the main room, there was a luggage stand, a cabinet with TV and minibar, a big grand desk area with a coffee machine on the side and a big king sized bed with specific pillows that I prebooked beforehand.
The extra bed was already set up at the end of our bed. He also had a pair of kid-sized slippers on top.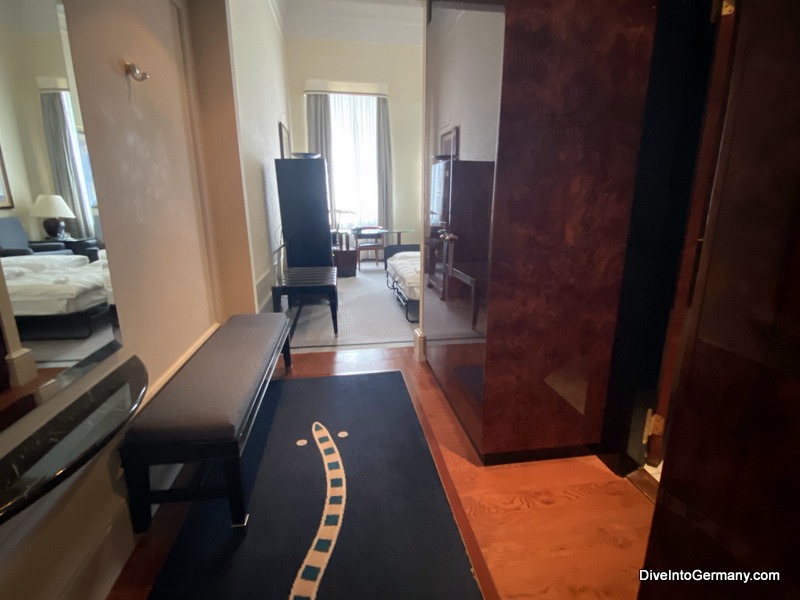 The main room also had a nice sitting area with two comfortable couches and a big coffee table. On the table were three delicious chocolates on sticks and a bottle of water with glasses. It was a nice welcome.
The room was great. The bed was super comfortable. During the day, it was very quiet with no hallway noise.
However, at night, outside noises came in. Since we were facing a side street with outdoor dining, we could hear people talking loudly outside and music. It was a little frustrating but didn't go too late. However, I am glad we weren't there a Friday or Saturday night.
Facilities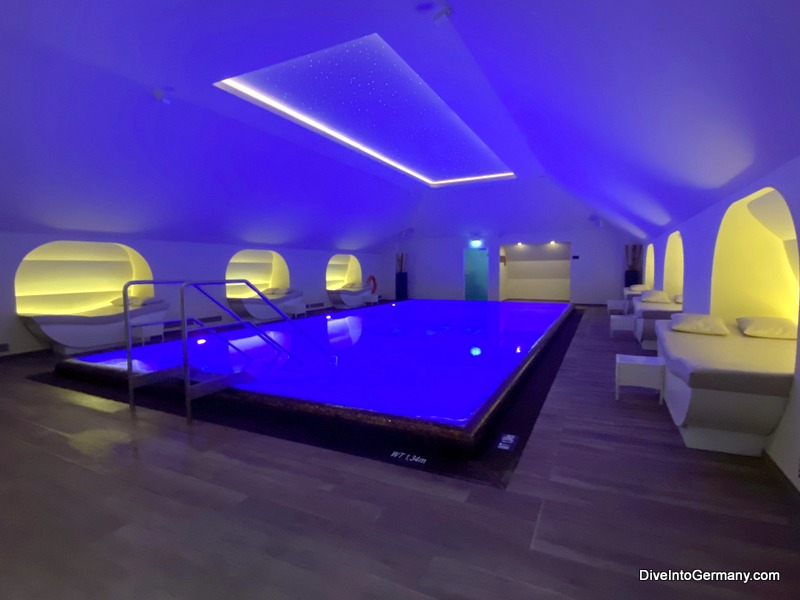 There are some great facilities at the Dresden Hotel Taschenbergpalais.
We particularly loved the indoor pool and sauna area, although we were a little frustrated that kids can only visit the pool between 10am – 6pm (and never the sauna). While I'm all for allowing family and adult time separately, this is right during sightseeing time and it made it hard to make use of the pool as much as we wanted to especially on departure day.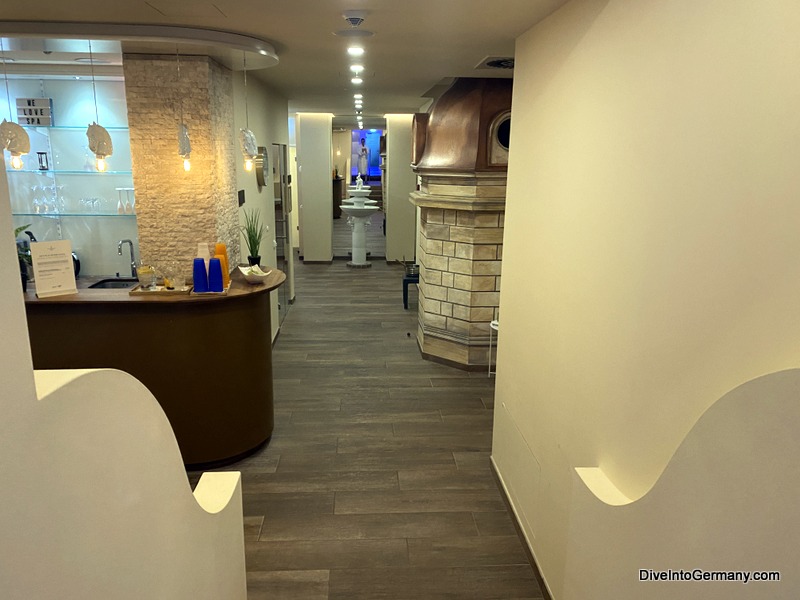 The upside is that this is a fantastic area for adults. There are four saunas and a lounge with chairs as well as a bar in this area. The Taschenbergpalais spa is also here where you can get a massage or other spa treatments. It all adds up to a great area to decompress during your stay.
You can also have massages in your room. There is a fitness area as well.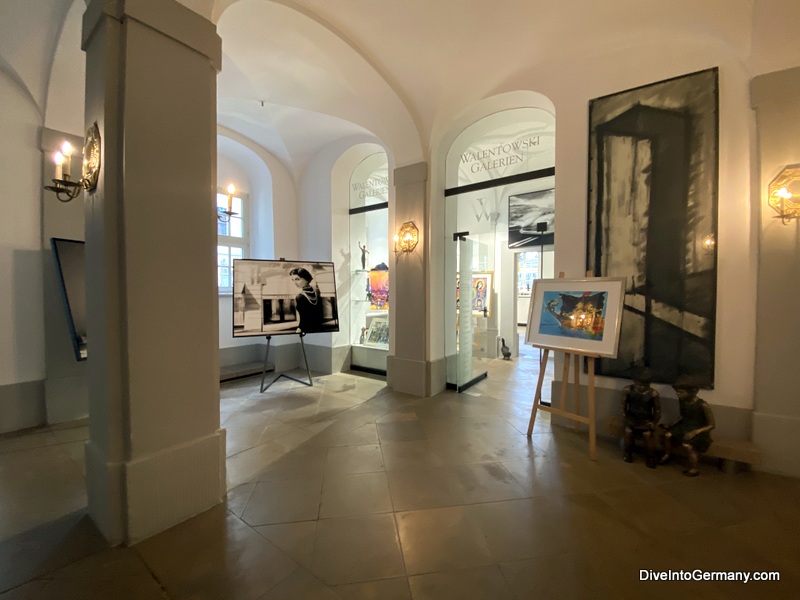 There is an art gallery on-site, Walentowski Art Gallery, as well as a jewellers, a photographer and a kids' clothing shop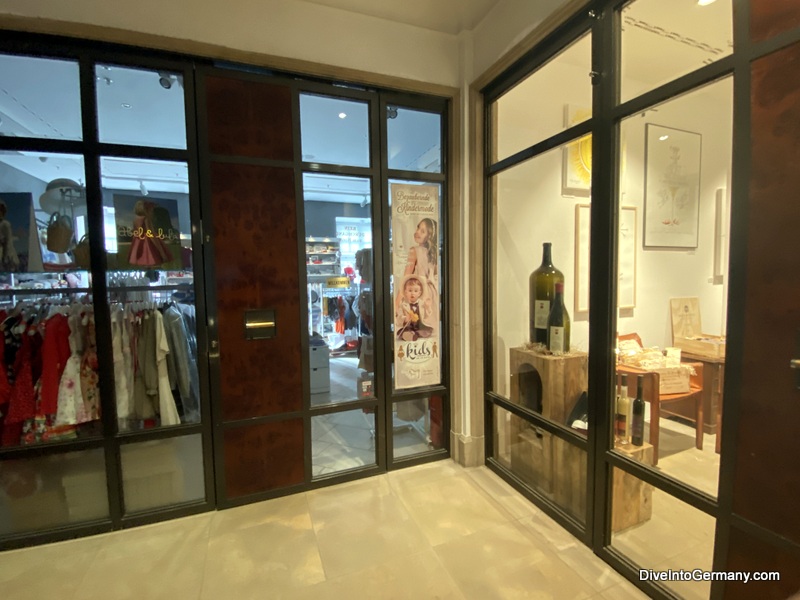 You can also have your shoes shined, a tour booked and probably many other services. This hotel does its best to cater well to travellers. The ground floor of the hotel is basically made up of shops and restaurants.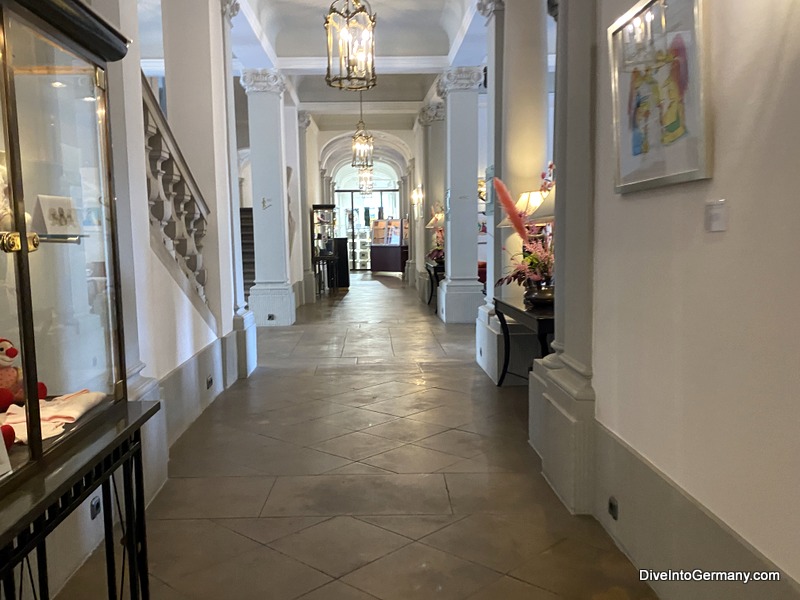 Valet parking is available on-site for an extra charge. This was 28 euros a night when we stayed, although we couldn't work out how to access it (despite me asking a couple of times) so we just parked our own car in the parking underneath for the same cost.
Internet is available and free, but it was on the slow side.
If you stay here in winter, you're in for a treat as the courtyard is turned into an ice skating rink. Just magical!
Dining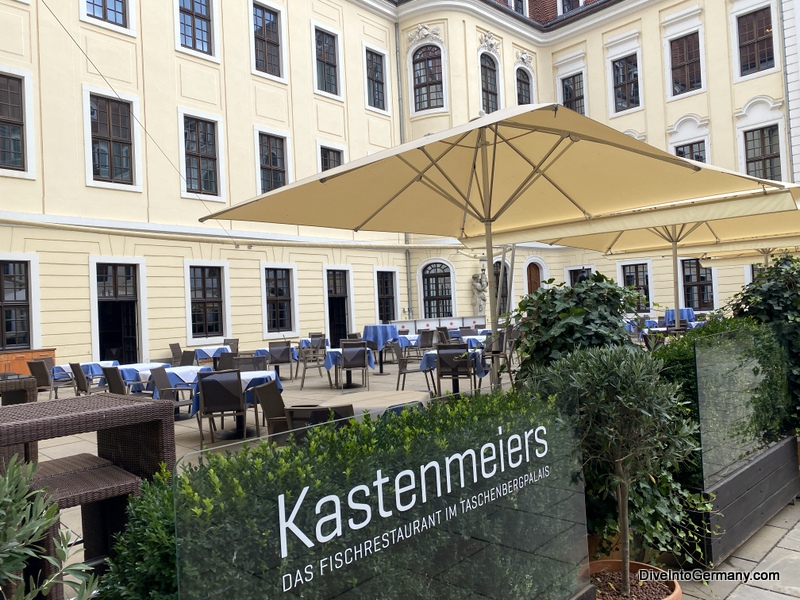 There are some great dining options at the Taschenbergpalais Dresden Hotel or you can also choose to eat in your room with room service.
You can start the day with a delicious breakfast buffet at Restaurant Kastenmeiers. In the evening, this Taschenbergpalais restaurant turns into a seafood restaurant. There is indoor/outdoor dining here as well as an attached Sushi and Oyster Bar where sushi is made in front of you. So good!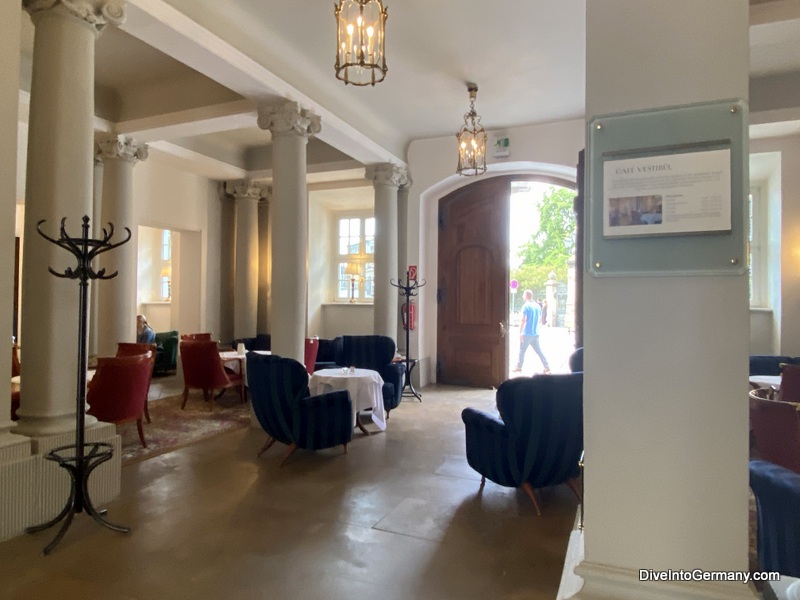 The Café Vestibül is the perfect place to drop by for a late breakfast, some afternoon tea or a light lunch with exquisite cakes and pastries, small light dishes, such as soup, and a range of tea and coffee.
There is the Palais Bistro which serves French and German cuisine for lunch and dinner.
For a drink, head to Karl May Bar which have 200 cocktails and over 100 types of whiskey.
Most options are shut Sundays and Mondays which was unfortunately when we stayed.
Final Words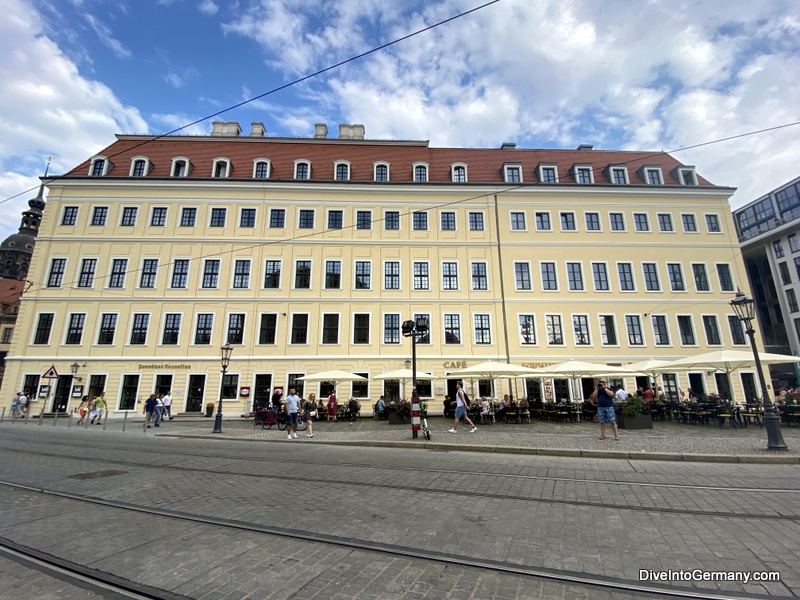 The Hotel Taschenbergpalais Kempinski is simply unbeatable and we LOVED our stay here. From the elegance of staying in an historic castle to our great room and all the facilities and dining options, it's just such a great place to call home, if only for a few days.
The biggest downside is that it is just so nice and well equipped that it can be tempting not to leave! But make sure you do as Dresden offers a lot and you'll love it.
My only real complaint is extra charges. By the time we paid for the extra bed, parking and a city tax that is 6% of what you paid and isn't included, a lot extra was added to the bill, more than I expected. It took the price from being very reasonable to expensive.
Still, I am so happy we made the choice to stay here.
Click here to see the latest prices.
Looking for other accommodation options in Dresden? Find our full hotel guide here. You can also find our full guide to things to do in Dresden here and all our guides to eastern Germany places here.