Looking for a unique attraction in Germany? Interested in war history? Have kids who love anything tank-like?!
Then consider stopping at the German Tank Museum in Munster. It's the ultimate place to learn about (and see) German tanks.
The collection grew out of the tank collection of the German army. This isn't some private collection – this contains the tanks that Germany's own army kept around for evaluation, training or historical purposes. There are few better collections around anywhere.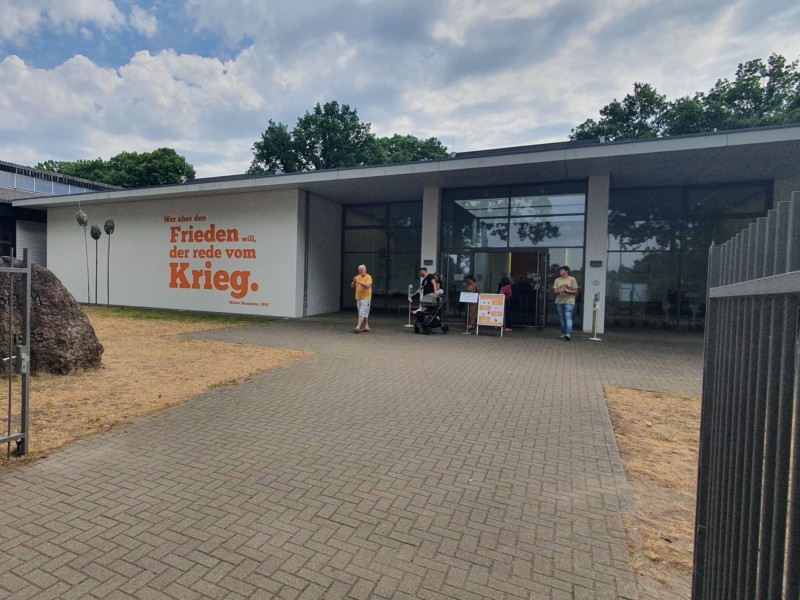 Below, you will find our full guide to visiting the German Tank Museum including exactly what you will find there, our full review of visiting the German Tank Museum, how to get here and how much it costs.
Let's start!
You can also find our full guide to nearby Bremen here or nearby Celle here.
Traveling to Germany? Click here to download your free Germany Trip Planning checklist. We'll help you get ready for your trip! 
What Is The German Tank Museum Munster?
The German Tank Museum aims to take visitors on a journey through the evolution of German armoured vehicles starting from the very first (well a reconstructed version) WW1 tank, the A7V, right up to the modern Leopard 2.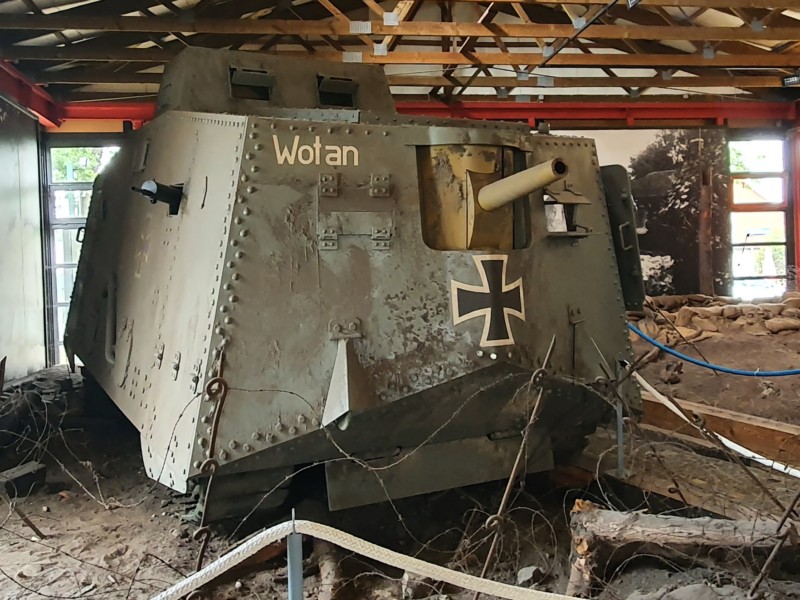 It's a huge museum with 5 halls over 10,000 square metres with over 6,000 exhibits and 150 tanks and related hardware dating from 1917.
In addition to the tanks, there's assault guns, tank destroyers, armored cars and other armoured vehicles the Germans manufactured or studied. Plus shells, uniforms and other bits and pieces.
The collection also contains the tanks of other nations – captured during the war or used for evaluation by the Bunderswher. Unsurprisingly, there are several Russian vehicles courtesy of the former East German army.
Outside, there is a Leopard 1 tank you can actually climb into – something you don't get the chance to do at many tank museums (that I have been to).
And in addition to all that, there is a play area for young children under 5 and a cafe which has a range of options that you could make a lunch of if you needed to.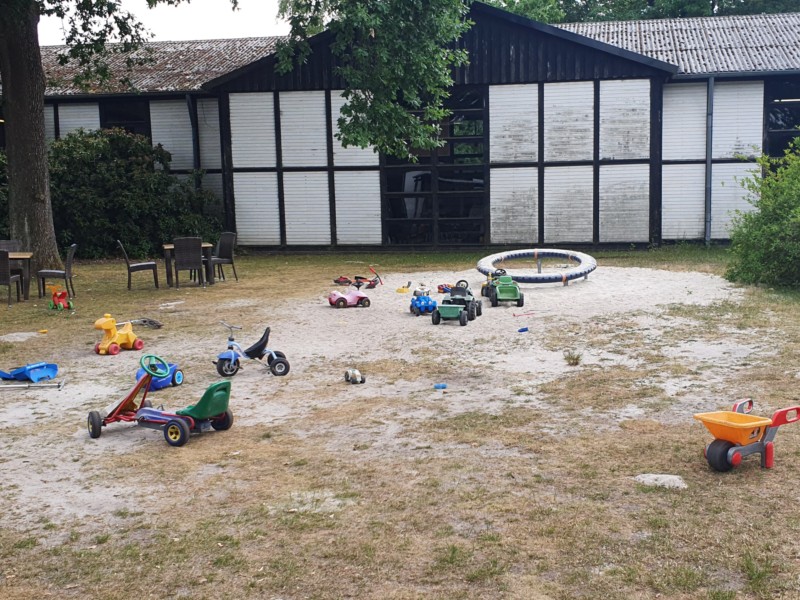 German Tank Museum Review
Thanks to its background, the collection of the German Tank Museum is probably the finest collection of German armour anywhere in the world and one of the best collections open to the public as well.
The range of tanks stretches right through the 20th century, too. While there is an unsurprising focus on WW2 tanks, they don't make up the bulk of the collection.
But if we're being honest, if you put the words "German" and "tank" together in a sentence most people will think of tanks like the Panther, the Tiger and the King Tiger and this museum does not disappoint with excellent specimens of each.
The different tanks and armoured vehicles are well organised and laid out, making things easier to follow. Other collections have as many vehicles shoved in as possible but here there was a sense of narrative as vehicles were laid out chronologically. This made it easier to get around and follow.
Technical details are given about what you see as well as the historical background of the vehicles and how politics, culture and economics played a part. Information is in both English and German. Unsurprisingly, most information is in German but only a few items didn't have a good English description and background. So while you'll learn more if you can understand German, it isn't essential.
It isn't just tanks. In the display on East German equipment one of the "gems" was a preserved section of the Berlin Wall in excellent condition.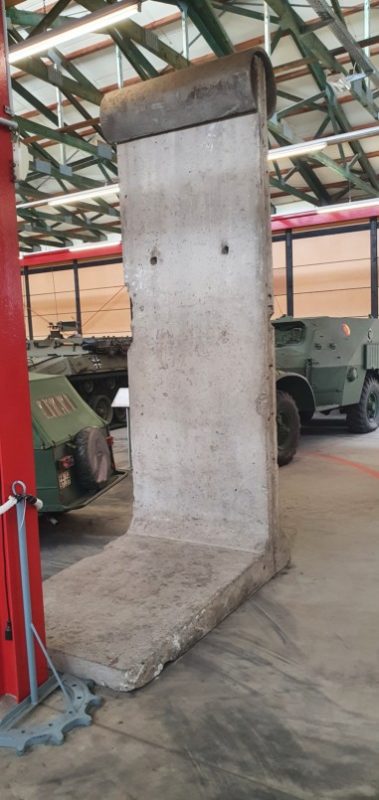 I also liked the fact that the collection contains examples of vehicles other than tanks. My kids didn't get excited by armoured engineering vehicles, but I found it interesting.
As tank collections go, this one is both impressive and well laid out. Easy to get around and take in.
My 10 year old was able to go round at his own pace and take in what he wanted. My six year old was over the whole thing pretty quickly. We stayed for an hour but would have spent more if we hadn't had a bored six year old trying to speed us up. The museum was probably wasted on the six year old but my older son and I found the museum interesting and we both got a lot out of it.
German Tank Museum Video Overview
German Tank Museum Location
The German Tank Museum is located in Munster. Do not confuse Munster with Münster which is a different city.
Munster is a town in Northern Germany. It's in between Hanover and Hamburg and take a little over an hour to drive here from either option. You can also take a train to Munster, although it will take you two trains from either of these places.
We visited here from Bremen which is also a similar distance away or it's a little closer to Celle. If you are driving around Germany, it can be a good place to break up a drive in Northern Germany which is what we did.
Address: Hans-Krüger-Straße 33, 29633 Munster, Germany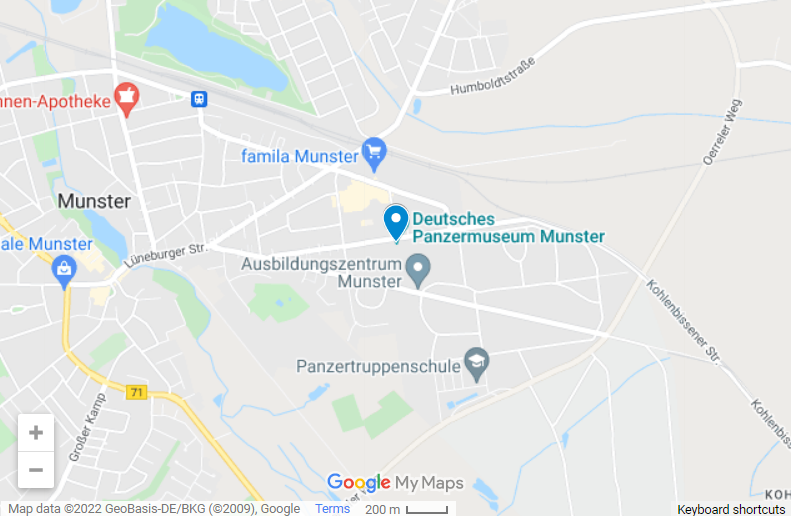 German Army Tank Museum Entry Fee
At the time we visited, entry tickets started at 8 Euros for adults and 15 Euros for a family ticket.
The German Army Tank Museum was open daily in summer and closed on Mondays in colder months. They also tend to shut down over the Christmas period. If you are visiting in winter, note that the halls aren't heated so it can be quite cold.
It's also possible to pay a few Euros extra to join a public tour. These take 90 minutes, are only for 12+ year olds and can be booked on site. They are only in German unless you contact the German Army Tank Museum at least a few weeks ahead to arrange an English tour.
Final Words
Most people a place like this would appeal to are probably attracted already by the words German Tank Museum. Otherwise, if you're unsure but find things like big vehicles or military history interesting then the German Tank Museum is worth checking out.
It's one of the best tank museums I have visited.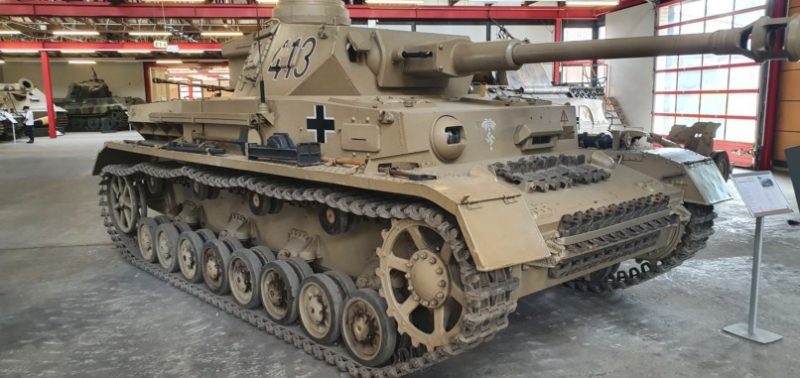 It's well laid out and impressive collection. It is easy to wander around, and there's a good amount of information to help you understand what you're seeing.
There's a couple of hours worth of browsing if you're not rushed by a bored dependent but for younger kids (say 4 and under) there's enough of a play area that they'll get something out of it, too. I'm certainly glad we made the time to visit the German Tank Museum.
Looking for more? You can find our full guide to nearby Bremen here or Celle here. You can also find all our guides to travelling northern Germany here.