For something completely different, consider visiting Valentin Bunker.
Located about half an hour drive northwest of Bremen, Valentin Bunker was an attempt at building a submarine factory during World War II.
The Nazis started building this massive concrete bunker in 1943 where they hoped to safely build submarines. It is huge at around 426 metres long, 97 metres wide and up to 27 metres high. The walls are 4.5 metres thick.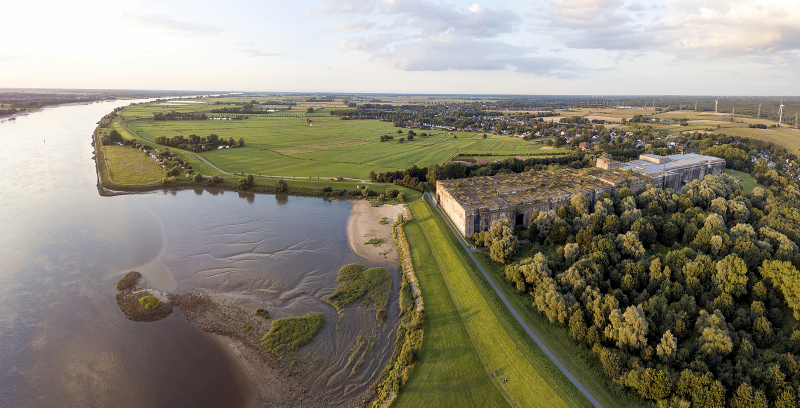 Sadly, it was built by up to 12,000 POW and slave-labourers from concentration camps and many died during construction.
Allied bombing damaged the bunker just before it was complete. Then the war ended before a single submarine was ever built here.
Despite this, it makes for one huge thought-provoking site representing the futility of war. Today, it is a memorial and information centre.
Want to learn more about this site and what you'll experience if you visit here? Keep reading for our full review and everything you need to know about Bunker Valentin Bremen.
You can also find our full guide to Bremen here.
Traveling to Germany? Click here to download your free Germany Trip Planning checklist. We'll help you get ready for your trip! 
Valentin Bunker Bremen History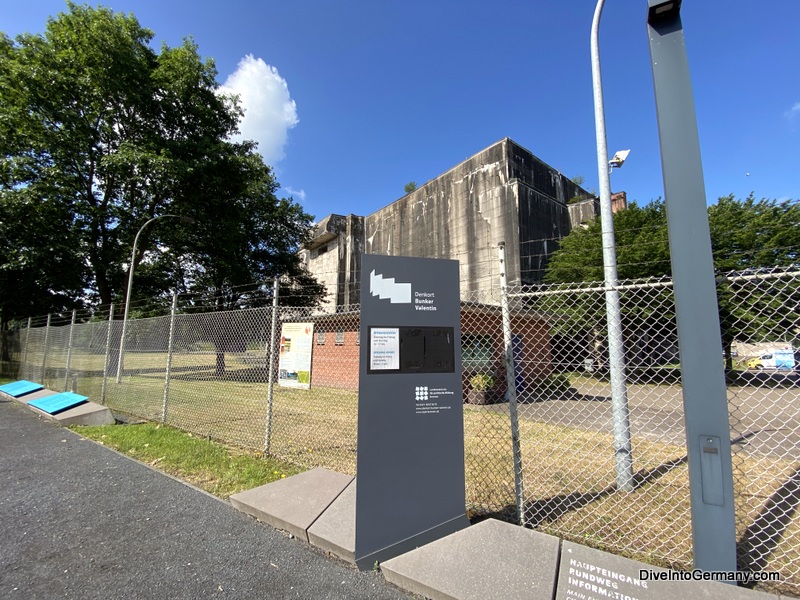 The German Navy was responsible for the Valentin Bunker's construction so they would be able to build their new submarines of type XXI here. It was hoped they would be used to stop Allied supply routes across the Atlantic.
Construction took place between May 1943 and March 1945. The forced labourers came from all over Europe and the labour was hard in inhumane conditions with inadequate food and terrible living conditions. It's estimated that around 1,600 of these labourers died during the construction.
Construction came to an end after the unfinished western section was destroyed by a British air attack in April 1945. No submarine was ever built here.
After the War finished, there was talk about destroying the bunker but it would have caused too much damage to the surrounding houses and a power plant. The bunker was used by the Allies as a target in bomb tests. It then became an adventure playground for local kids.
In the 1960s, it became a supply depot for the German Navy. In 2010, they agreed to leave the bunker so it could become a memorial.
In 2015, it opened as the memorial and information centre that it is today.
There is little evidence today of the forced labour camps or the construction site here. However, there is still plenty remaining of the bunker to see. It is quite a sight.
Valentin Bunker Bremen Review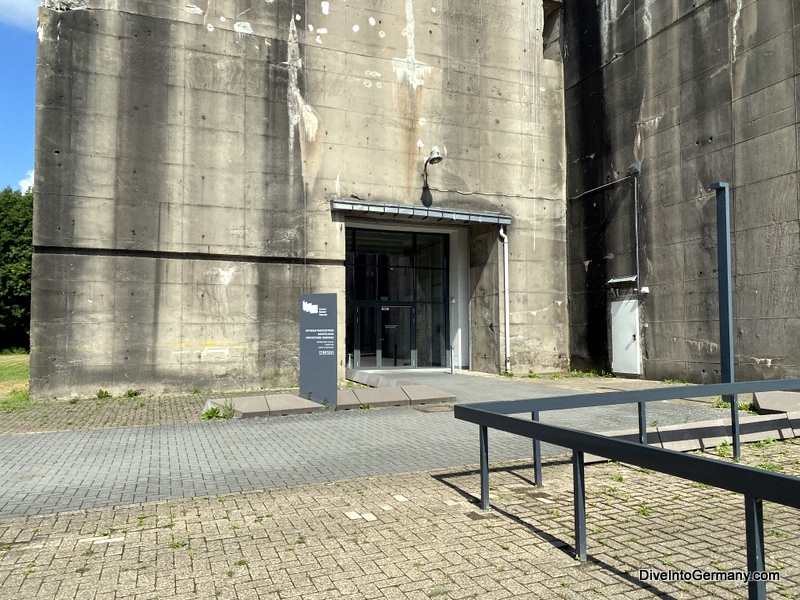 We visited Valentin Bunker with our three kids aged 6, 10 and 12.
There is a 1.5 kilometre path around and through the bunker and you can take a self-guided tour while you learn about the site. We followed the signs around and read the information boards (in English and German) at 25 stations around the site.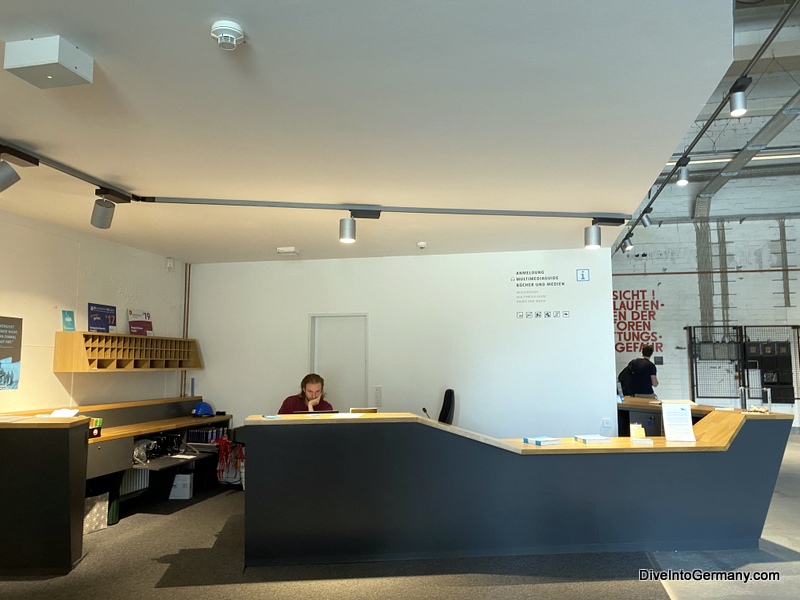 I had read beforehand that there were optional audio guides where you can hear the story of the survivors. However, I didn't see this until we were leaving which is a shame. Go straight to the information desk and ask about this on arrival if you visit here.
From the parking lot, you need to walk back out of the fenced area and past some information boards including the monument Extermination through Work. The information then continues in the visitor centre inside the bunker.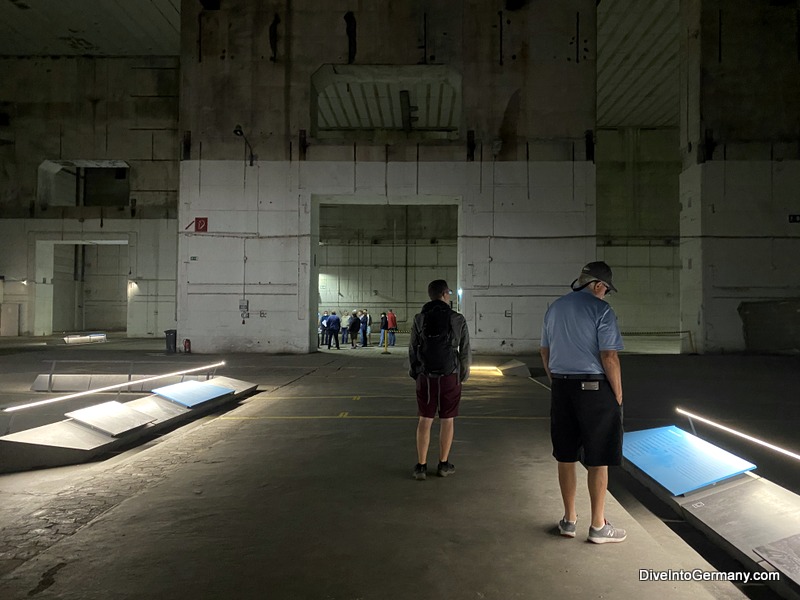 It's interesting (and literally cool) inside the bunker. There's much to read in here, as well as sights such as where the building was bombed, before going back outside again and around the other sides of the bunker until you are back at the visitor centre.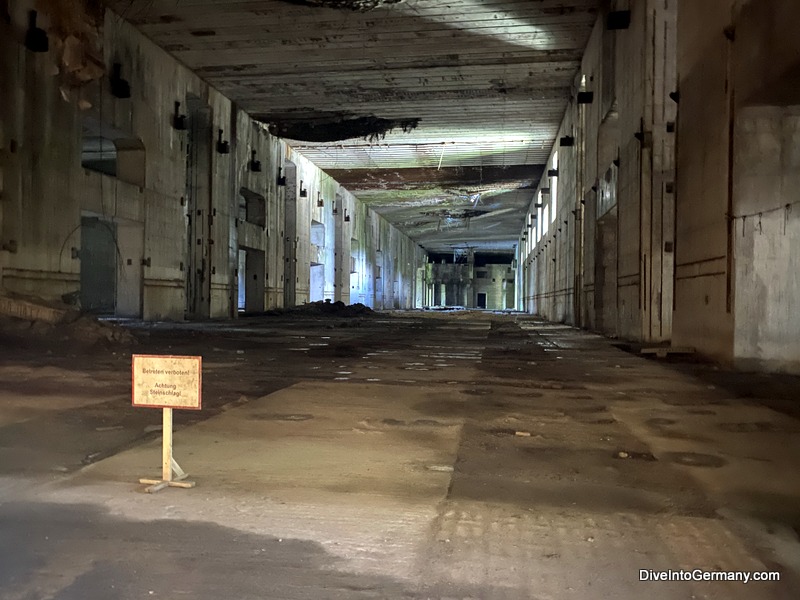 There is a lot of greenery round the outside and you are close to the Weser River on one side – you can see how the water flows into the bunker as well.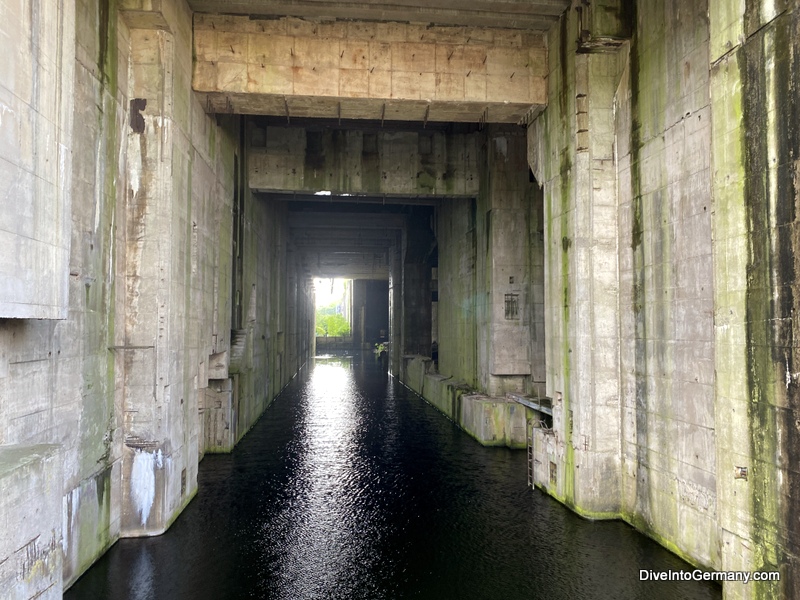 There are plenty of information boards about what you are seeing and also telling the story of what happened here with a focus on the human suffering that built this bunker.
The site is quite thought provoking. The bunker itself is huge. The photos here don't do it justice and it was quite an engineering feat. However, obviously the human suffering that built it and the whole pointlessness of the entire endeavor is a poignant reminder of what humans are capable of and the futility of war.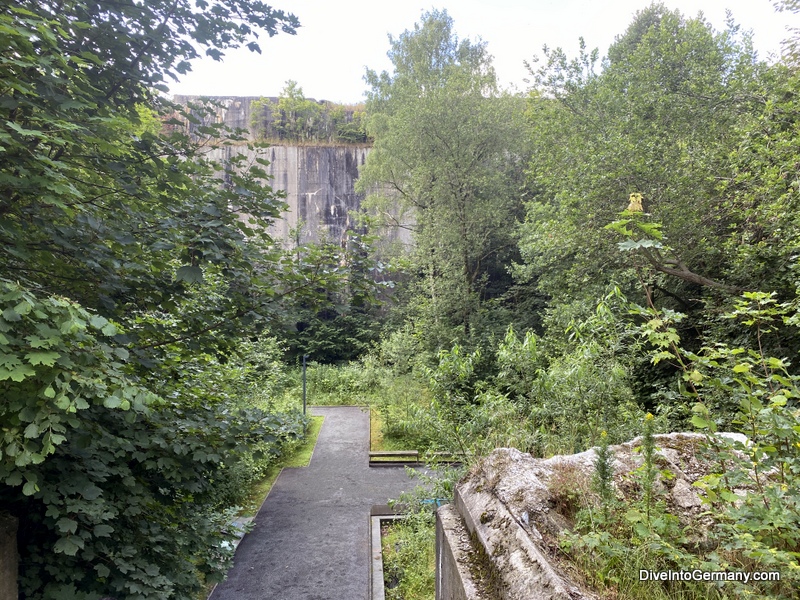 While this topic is awful, our kids handled it well and this seemed like a good introduction to these topics as we could somewhat choose how much information to give them. Our middle child is interested in war history so he found this all very interesting whereas my other kids were happy enough walking round and learning a little.
The visitor centre has an information desk, the audio guides, some brochures and toilets.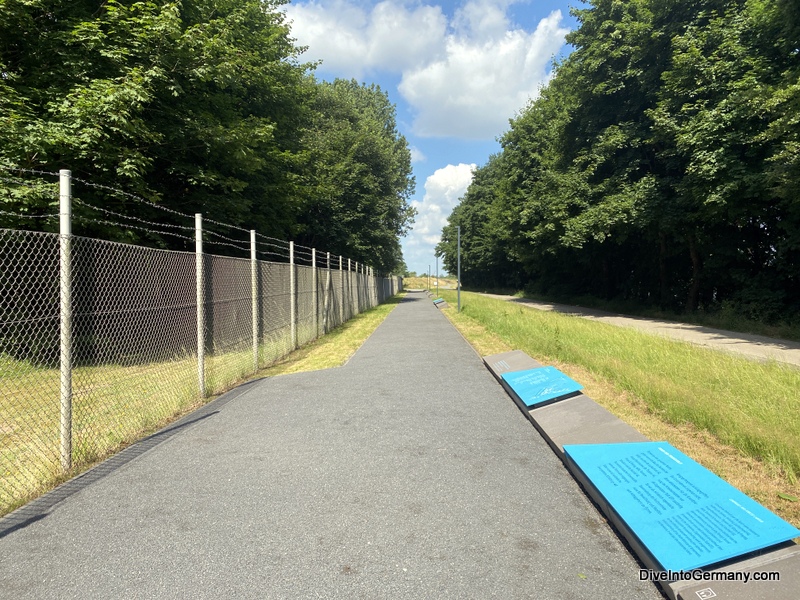 Bunker Valentin Bremen Location
The Valentin Bunker is located about 30 minutes drive northwest of Bremen. There is parking on site. You can also take two buses to get here from Bremen or a train and a bus. Either option takes over an hour.
Address: Rekumer Siel, 28777 Bremen, Germany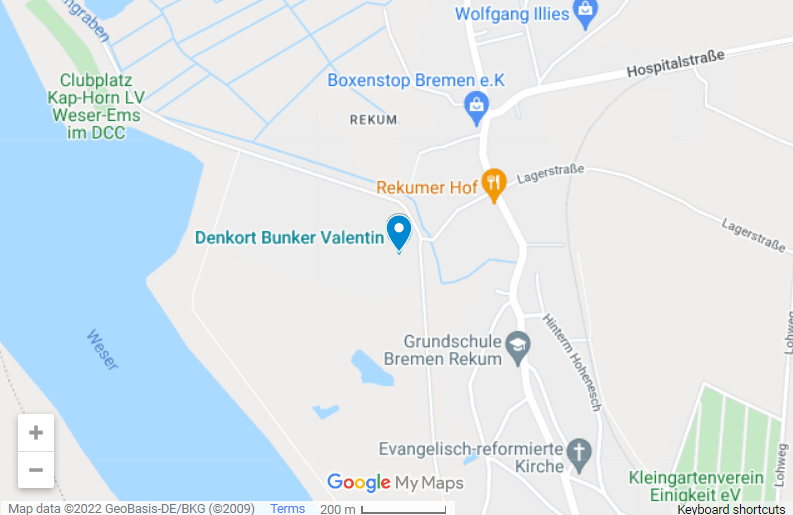 Bremen Bunker Valentin Entry Fee And Opening Hours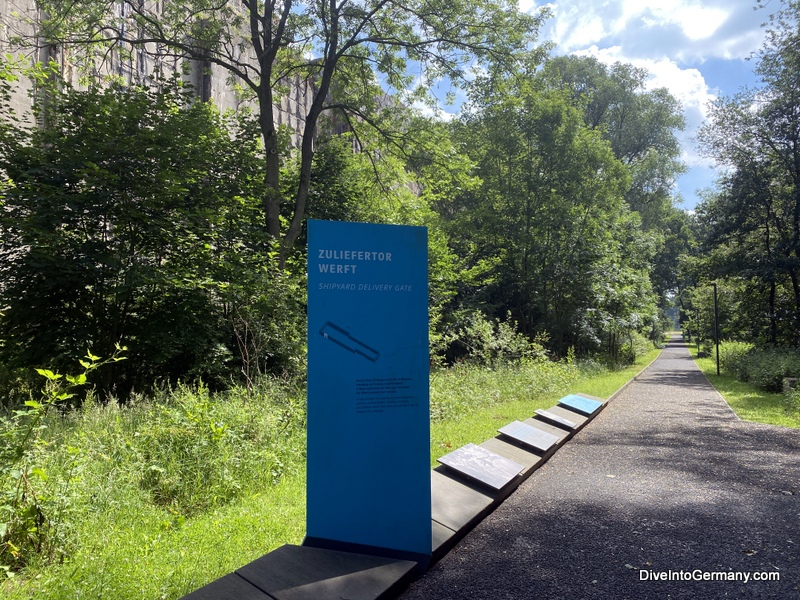 There is free admission to this site. If you want an English audio guide, this is free but you need to pay a deposit which you get back when you return it.
There are also tours available which have a fee. They are only in German unless you book beforehand for an individual tour.
It's open Tuesday to Friday and Sundays 10am-4pm at the time of publishing.
Final Words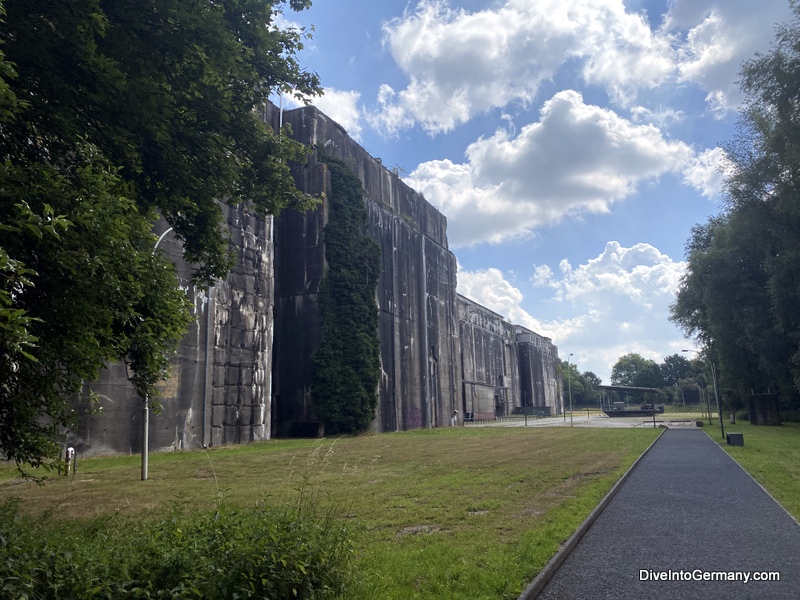 The Valentin Bunker is a unique and interesting site to visit which does a great job achieving its goal of symbolising the futility of war. The bunker itself is just MASSIVE and it's hard to comprehend just how big it is until you see it for yourself.
The story around the bunker focuses on the human suffering that built this bunker including their work loads, how they were treated, the loss of human life and more. It's just awful, but it's an important story as well. It's nice to think that maybe humanity can learn from its mistakes.
It's easy to park and wander round here and if you are in the area, add it to your list. You won't regret it.
Looking for more? You can find our full guide to Bremen here, accommodation options in Bremen here and all our guides to travelling northern Germany here.