For the best museum in Lübeck, head straight to the European Hansemuseum (Europäisches Hansemuseum in German) where you can learn more about the Hanseatic League. Opened in 2015, it does a magnificent job of detailing the history of the Hanseatic League and Lübeck.
If you are like me, you may not know much about the Hanseatic League. In fact, it was only when I started this site and learned far more about German history did I come across this. Which is quite shocking really as the story of the Hanseatic League is fascinating, especially parallels I could see between this league started in the 13th century and organisations like the European Union and NATO today.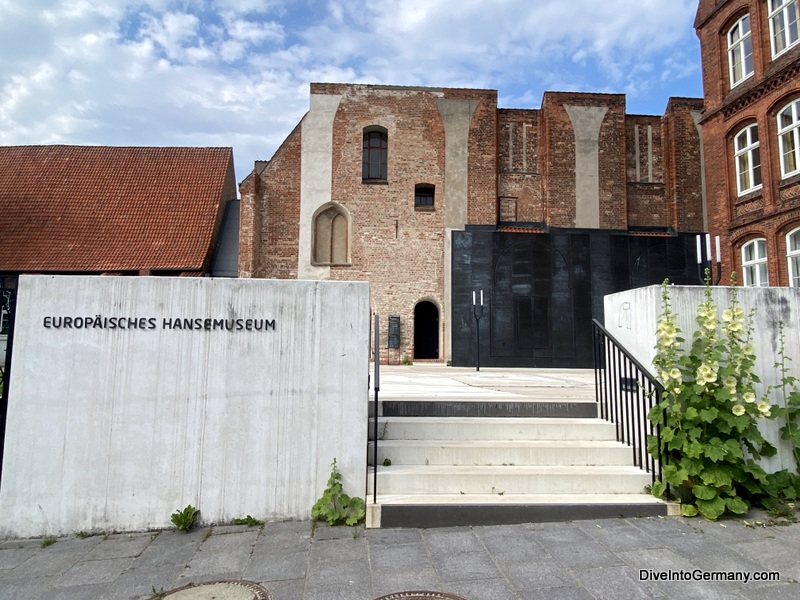 It also played such a big part in Lübeck's history that I recommend you dedicate at least a couple of hours to this museum if you can. It's interactive and chock-a-block with information.
Want to learn more about what you can find at this museum and if it's worth your precious vacation time? Keep reading for all the information you need plus our experiences visiting this museum.
You can also find our full guide to Lübeck here.
Traveling to Germany? Click here to download your free Germany Trip Planning checklist. We'll help you get ready for your trip! 
What Is Europäisches Hansemuseum Lübeck?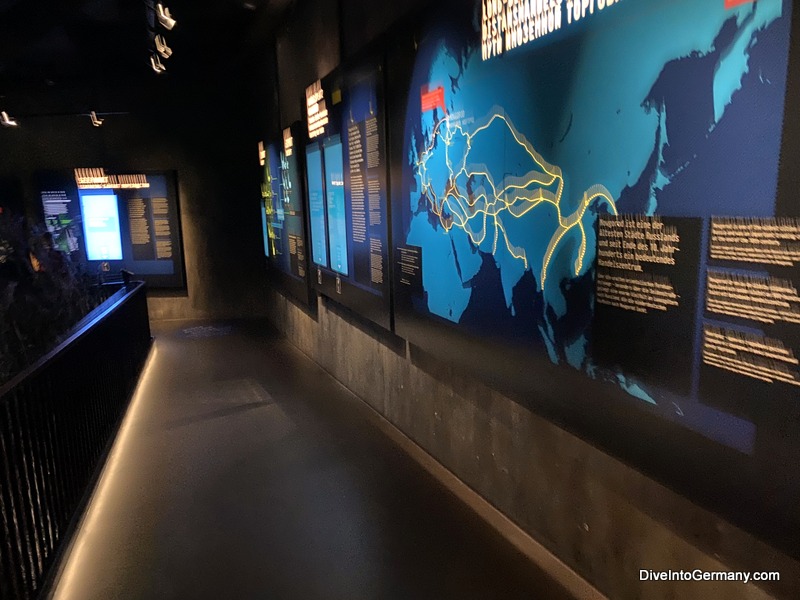 The Europäisches Hansemuseum is the German name for European Hansemuseum. It is all about the history of the Hanseatic League.
The Hanseatic League played a big part in German and European history as it stretched around parts of the Baltic Sea and North Sea coasts across parts of what are Sweden, Russia, the Netherlands and more today.
While it started in the 13th century, it did not end until 1862, although at that time, only Hamburg, Bremen and Lübeck remained as members. All three of these cities actually still retain the words "Hanseatic City" in their official titles.
The museum tells the story of the league over these years with dioramas, artefacts, rare documents, paintings and multimedia.
In addition to the museum part, there is also the restored Castle Friary, which was formerly a monastery, that you can explore with your entry ticket.
There are also special exhibits which vary over time. When we visited, there was an exhibit titled On the trail of the Hanse with LEGO bricks which showed six "Hanse worlds" recreated in Lego.
European Hansemuseum Review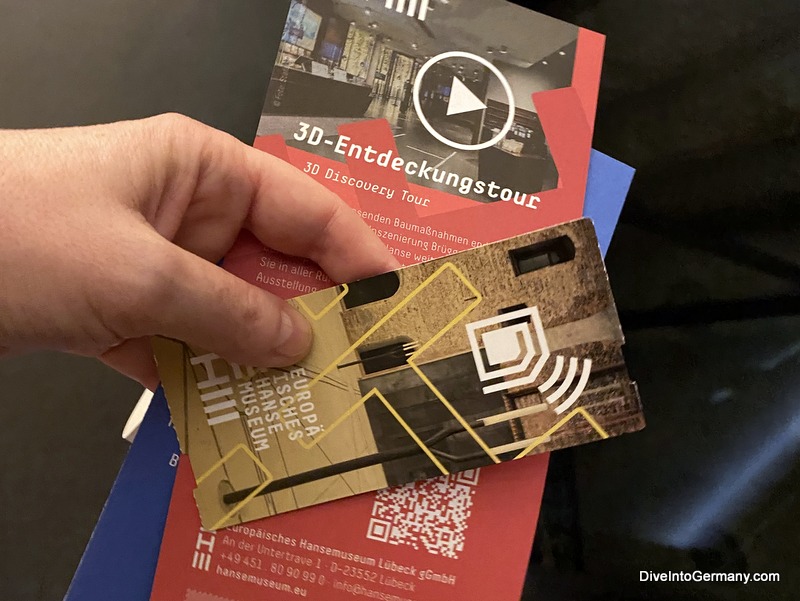 We visited the European Hansemuseum in late June. While we travel with our kids (aged 6 – 12), we are particularly interested in the Hanseatic League so we made the decision to visit the Hansemuseum individually without the kids and to only take them to the Lego part which worked well (more about this below).
I am going to detail our thoughts and what you can find in each area of the Hansemuseum by splitting this up by the different areas.
The downside of our visit was that part of the Hansemuseum was under renovation – the parts from after the Bruges section which is around 1361. So I can't review the Europäisches Hansemuseum Lübeck from after this part.
However, they do give you a leaflet with a QR code to scan so you can access the online 3D museum and can see all the parts you missed. I found this to not really work though. While I could "walk" around the exhibits I had missed out on, I spent about 5 minutes and only got one information board to load. I didn't learn anything by looking at this.
There is also a Hansemuseum restaurant where you enter the Hansemuseum. I didn't check it out but it looked like a nice spot. There's also a gift shop.
Hanse
The Hanse is the main exhibit. This is where you'll learn all about the Hanseatic League starting by going underground to an archaeological dig under the museum.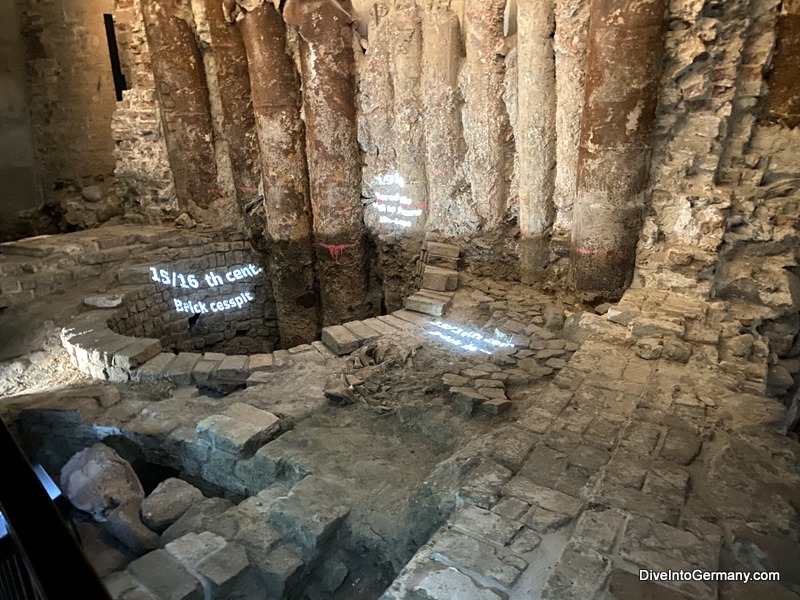 Then you are able to walk through the history of the period starting with a scene of the river Neva illustrating aspects of trade with Novgorod along with other exhibits to show how Lübeck was a rich city in the High Middle Ages.
At the start of the museum, you need to basically code your ticket. You select which language you wish to view information in (English for me), a city in the Hanseatic League you most want to learn more about (there are 50 choices. I went with Lübeck) and what you most want to learn about. I picked what daily life was like during this time.
Throughout the museum, some information is set and the same for everyone and you can read it on boards. While other information is on screens that you scan your ticket on and it tells it your choices and displays information appropriately. I thought this all worked very well.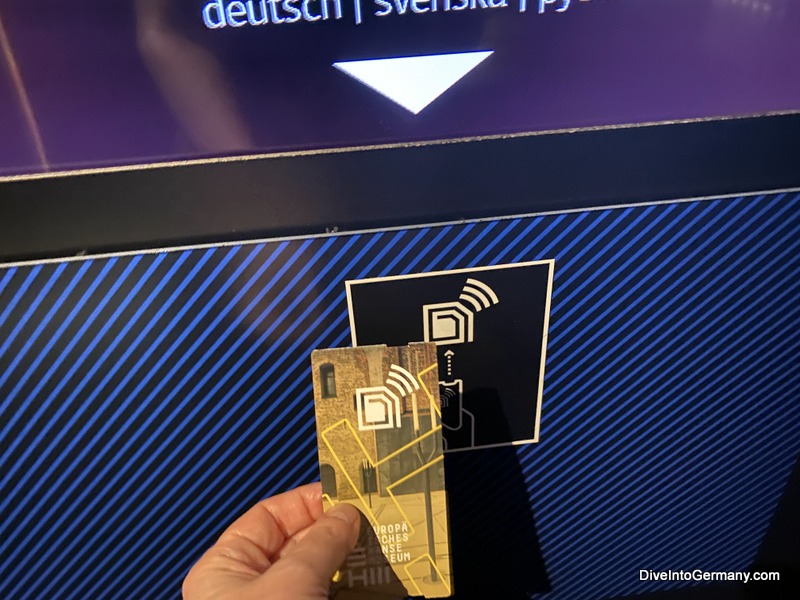 There are also some "audio guide" sections which you scan with your phone and listen to on your device. There is free wifi in this museum which is good and I used that to listen to audio. It was informative and short and added to what was going on. Like you could hear an example of people bartering for goods.
If you can't do this on your phone and if you take your own earphones, you can plug them in and listen instead (note this option isn't available in Castle Friary).
The European Hansemuseum starts with you travelling down which is cool. There is a lift that runs every few minutes and takes you underneath to old ruins. It helps you feel like you have gone back in time. Here, you can see the ruins and when they were originally built.
You then start travelling from the early days of the Hanseatic League around 1193 forward in time learning much along the way.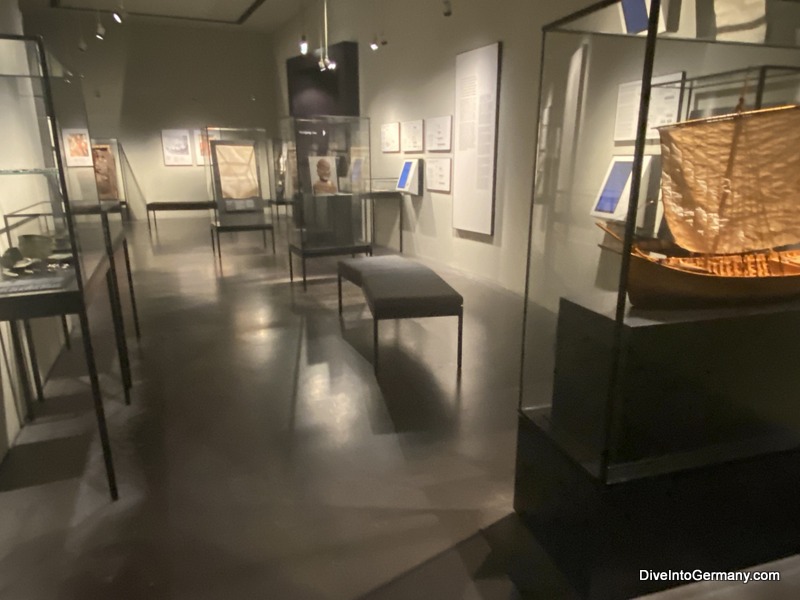 The exhibits focus on different periods – after the ruins, the first exhibit is called the Early Days with a focus on this. Then it's Rise which focuses on Lübeck around 1226. Then it's Power with Bruges around 1361.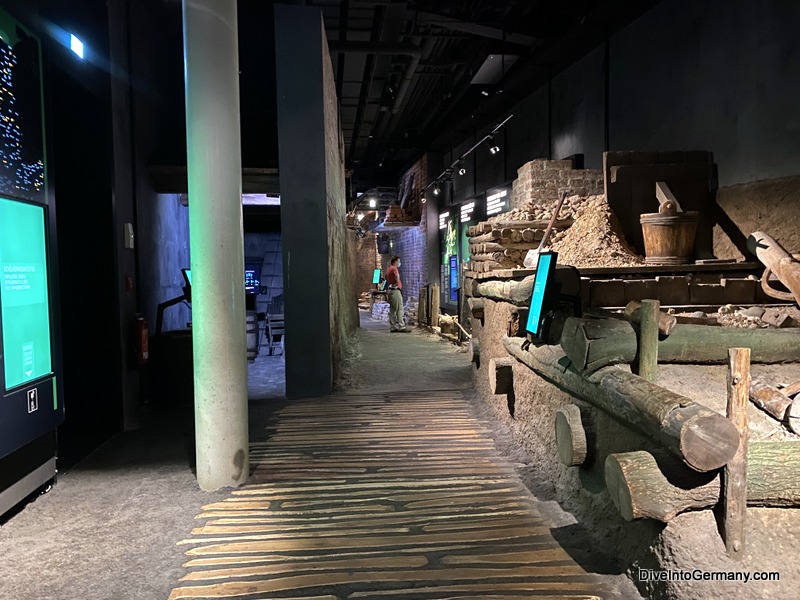 If the rest had been open, there's Upheaval which is about the effect of the plague in 1367, Faith on religion and commerce, Organisation centres on Lübeck around 1518 and Prestige with London around 1500. Finally, you jump forward in time for A New Era which discusses power, globalisation and knowledge in the modern era.
I thought everything was well displayed, interesting and informative. There is plenty to look at in addition to the information boards and screens. Like Bruges was big in the cloth trade and you feel like you are walking around the cloth market in this area.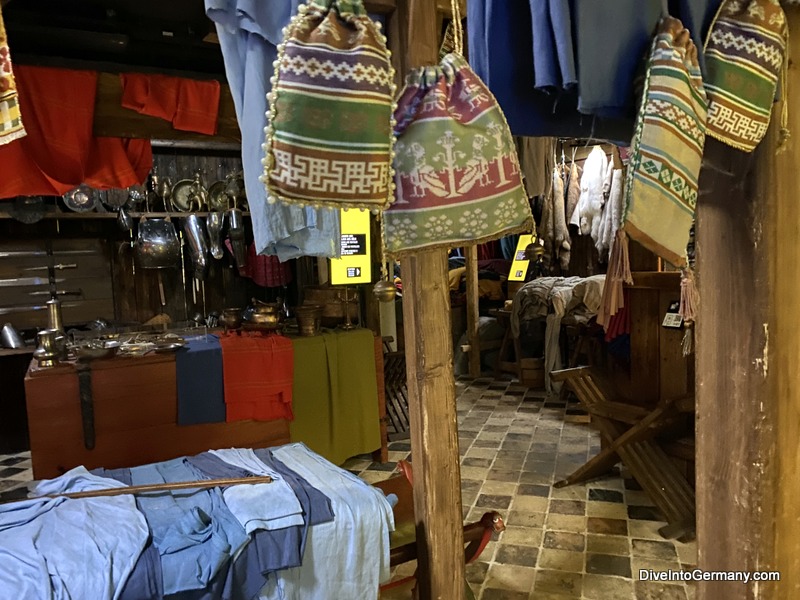 It's all very well done and I enjoyed it a lot.
Castle Friary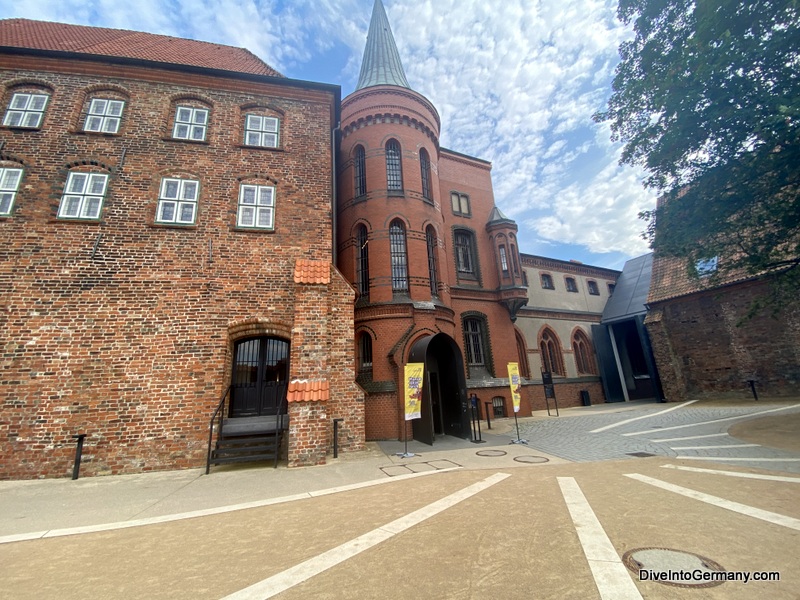 There is the Maria Magdalenen Monastery which is better known as the Burgkloster or Castle Friary.
Founded around 1229, it was once the seat of the Dominican order in Lübeck. This came to an end in 1531, but it is still richly decorated with painted walls and ceilings that tell the history of this order.
At this time, the buildings were converted into a hospital and poorhouse and it was used in this way until the 19th century. At this point, some were remodelled and used as a court and prison. You can still see two cells and a courtroom in addition to the Friary.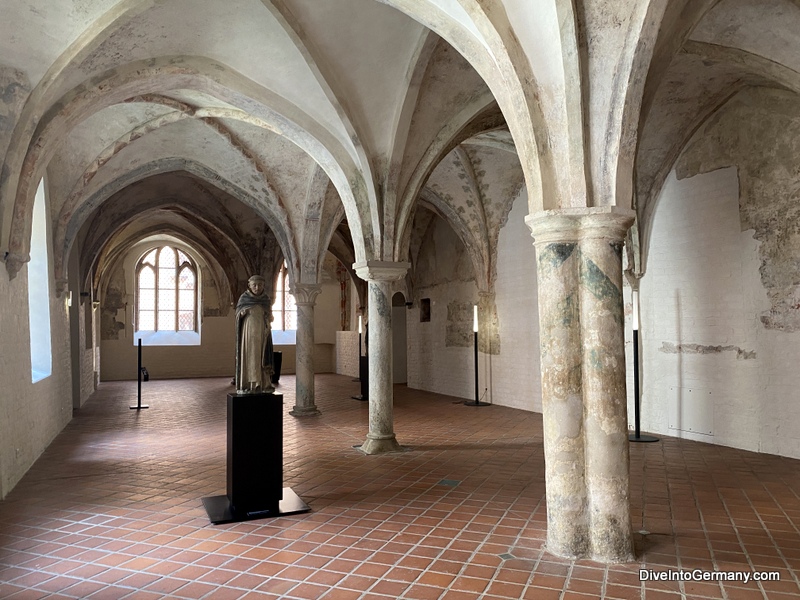 To be honest, I found this a disappointment and weird to visit after the fabulous Hansemuseum. No one mentioned being able to visit here and it wasn't that clear in the information I was given. I knew because of my research beforehand.
Then when I got here (it's in a different part of the site so you have to walk outside and follow the signs after the museum), it wasn't clear where I could and couldn't go, how to exit the ground level Friary and then how to get to the courtroom and cells upstairs.
I ended up having to walk through the Lego exhibit to get here and then I wondered why I paid extra for that when it seems you have to go through it anyway.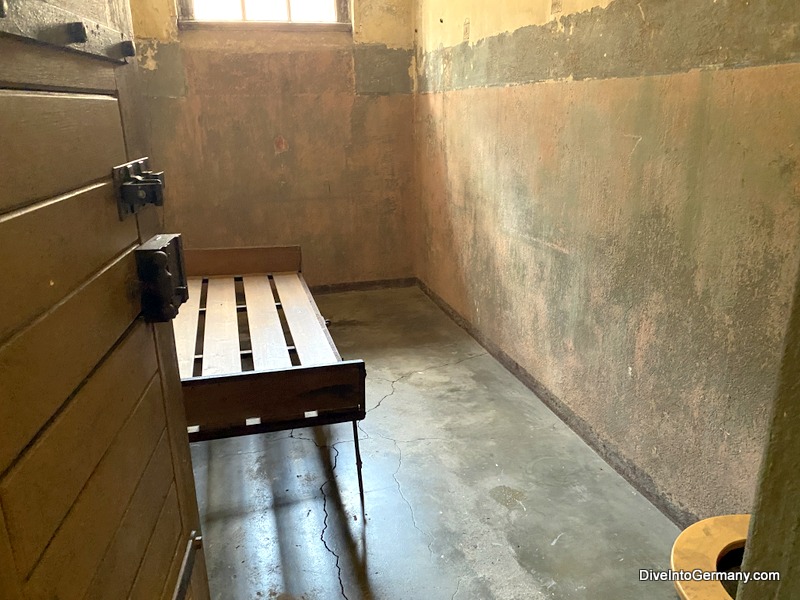 Most information here is only by "audio guide" which means using your phone and data. The wifi that worked great in the Hansemuseum did not work for me here and I found it hard to listen to these files. Not much was labelled, screens weren't working and I didn't really know what I was seeing.
Honestly, I only persisted with trying to see it all so I could write this review. Otherwise, it would have fallen into the too hard basket. The upside is that I didn't see anyone else here and I had it to myself.
Still, it is included in your ticket so if you have time, walk through and try to check this out. If you are short on time, spend it in the Hansemuseum instead.
On The Trail Of The Hanse With LEGO Bricks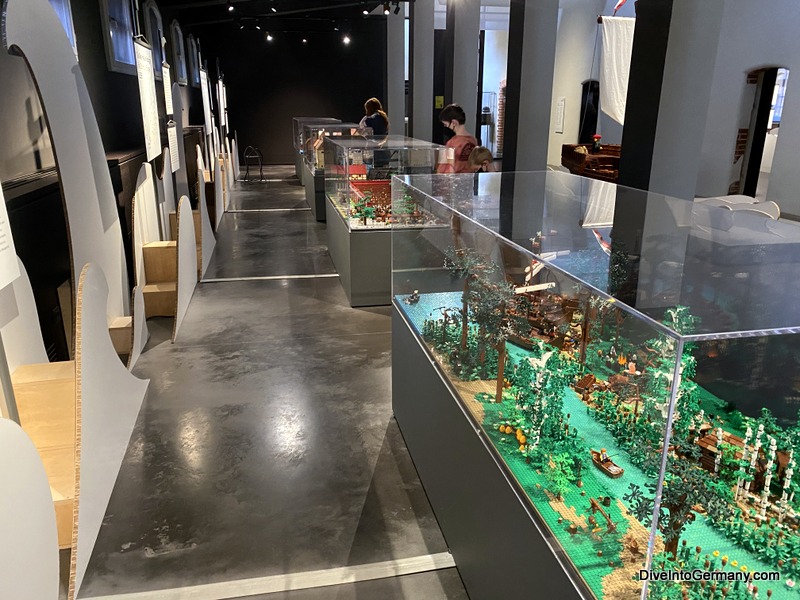 This was a special exhibit when we visited, so it may not be available when you do. It took us through six Hanse worlds with Lego scenes as well as an introductory video to the Hanseatic League using a Lego cartoon.
This is the perfect way to introduce kids to the Hanseatic League. Adult Lego fans may enjoy it too although I think this is best suited to families.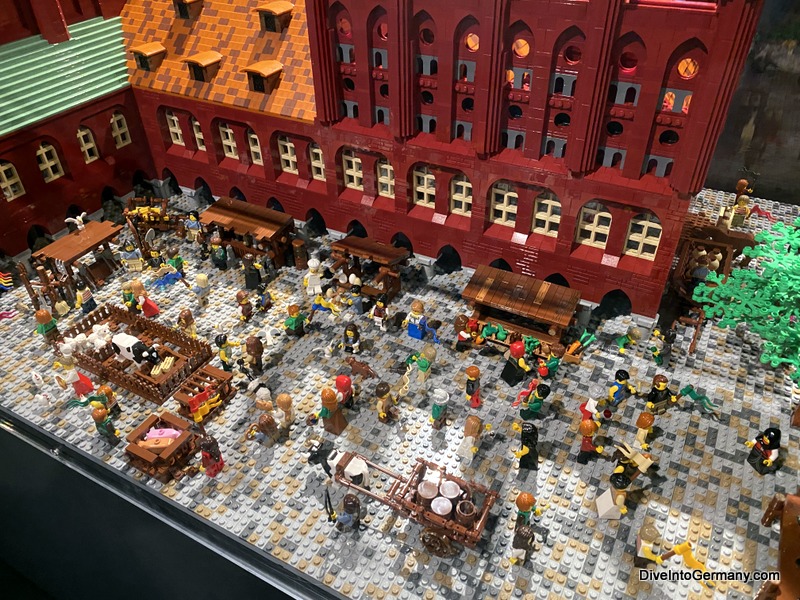 The kids are also given age-appropriate activities to do while they are here which helped engage my kids and it was nice that the 10 and 12 year olds had a different activity than the 6 year old.
It's very cool, although it was over quick so I thought it was overpriced to visit here (10 Euros for an adult). Still I found it enjoyable, especially after visiting the museum. I recommend you do this last and bring the kids here even if you aren't taking them to the main museum.
European Hansemuseum Lübeck Location
The Hansemuseum is at the northern end of the Old Town. It's easy to walk here from across the Old Town area or there is public parking nearby. It's also possible to get here by bus.
Address: An d. Untertrave 1, 23552 Lübeck, Germany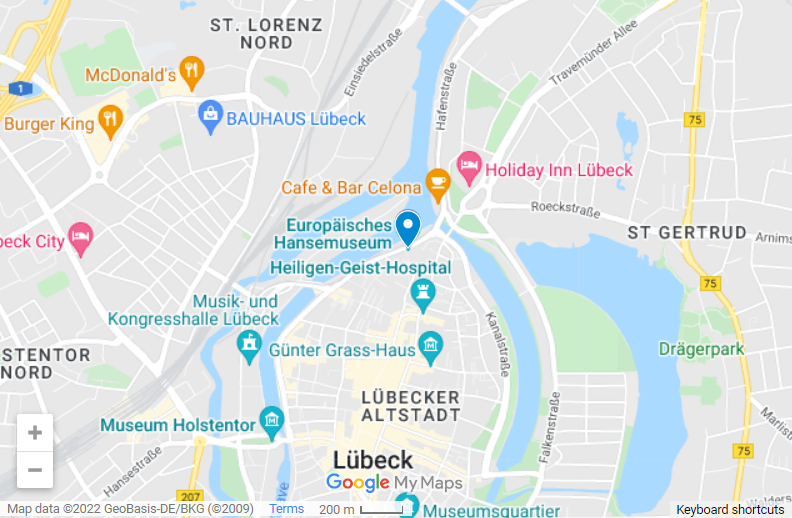 Entry Fee And Opening Hours
At the time of our visit, the European Hansemuseum was open daily from 10am-6pm except Christmas Eve.
Tickets for adults were 9 Euros and kids under 18 were free. The price was cheaper because of some of the exhibits not being available.
Special exhibits can have an extra charge. It cost more to visit the Lego exhibit than the main museum which I found a bit crazy and overpriced. Kids being free helps balance this out though.
You can find the latest prices and details here.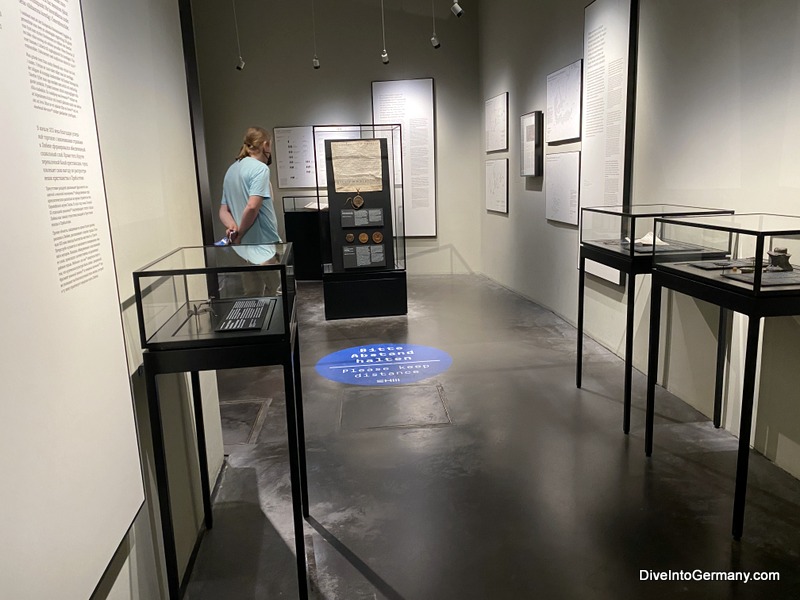 Final Words
I very much enjoyed visiting the Lübeck Europäisches Hansemuseum. It was disappointing having part of it shut, but it was still very interesting and I didn't just learn about the Hanseatic League but what life was like at the time when it started and rose to power.
I love how you can pick different options with your ticket that give you slightly different stories and information as you walk around. Everything was well displayed and I'd love to go again when it's all open, especially as the 3D online museum just did not work for me.
Castle Friary felt like a waste of time and it's a shame it's not the same level as the Hansemuseum with better access to information and arrows or something to show you where to go and how to find the exhibits. I found it quite strange how disorganised visiting here felt.
The special Lego exhibit when we visited is perfect for families to give kids an idea of the concepts.
The Europäisches Hansemuseum in Lübeck should be on any must-visit list when you are in this city. While some parts were disappointing (fix the 3D online part and make the Castle Friary flow and have information please!), I did enjoy the rest.
Looking for more? You can find our full guide to Lübeck here. You can also find all our guides to travelling northern Germany here.