Going on a trip to Titisee and want to know all the best things to do in Titisee? We have you covered! Below, you will find our guide to all the best attractions in Titisee to plan your ultimate trip.
Not just a fun name for English speakers, Titisee (or more correctly Titisee-Neustadt) is a beautiful place to visit in Germany's Black Forest. See means lake in German and that's what you'll find here. So you could translate it in English as Lake Titi 🙂
This beautiful glacial lake is somewhat touristy, but it's also easy to escape other people and just enjoy the forest-rimmed lake. There's a good range of low key attractions and it's very easy to enjoy all the Titisee Neustadt things to do in a relaxing lakeside holiday.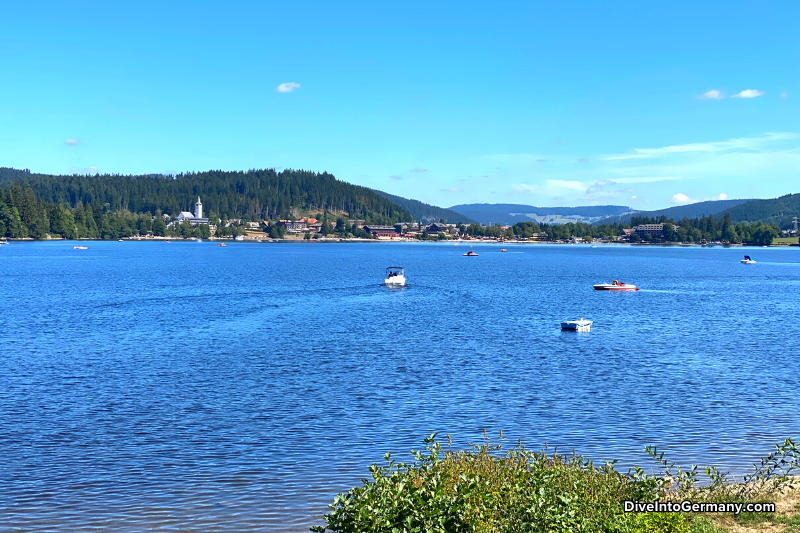 It's also a great place to a day trip if you are staying nearby. We found it a great place to visit with our family of five.
Below, you will find our full Titisee travel guide with everything you need to know about the best places to visit in Titisee Germany as well as the best places to stay for your ultimate vacation in Titisee. There is also a handy map of all the things to do Titisee offers.
You'll also find special sections with a full itinerary for a Titisee day trip as well as what works if you are travelling with kids.
Traveling to Germany? Click here to download your free Germany Trip Planning checklist. We'll help you get ready for your trip! 
An Introduction To Titisee, Germany
Titisee-Neustadt is a town of around 12,000 people in the Black Forest in the state of Baden-Württemberg. The lake, Titisee, covers an area of 1.3 km2 and averages 20 metres deep.
It's a glacial lake that was created in the last ice age.
The first historical records come from 1050 in the abbey of Allerheiligen in Schaffhausen. Then it was mentioned as Titinsee as well as Dettesee. The lake became known as Titisee around 1750.
There have been scattered people around here for a long time. They usually worked on farms and breeding cattle or were craftsmen like blacksmiths and wagon makers.
At the start of the 20th century, the railway came to Titisee and that led to tourism which led to the town of Titisee-Neustadt that you can visit today.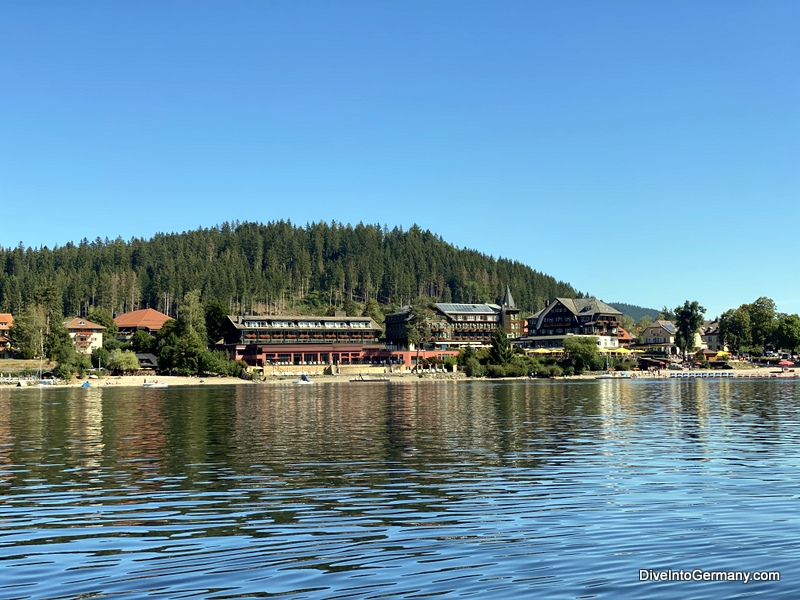 Top 11 Things To Do In Titisee Germany
Here are the best Titisee attractions. Read through and select the ones that fit your interests and timeframe. If you only have one day to visit Titisee tourist attractions, find our one day itinerary below.
Note that I sort these things to do in Titisee Black Forest based on geographical location starting with the Strandbad pool area on the lake and then listing the closest Lake Titisee things to do while working our way further away. The order isn't based on what I think are the most important attractions.
Strandbad Titisee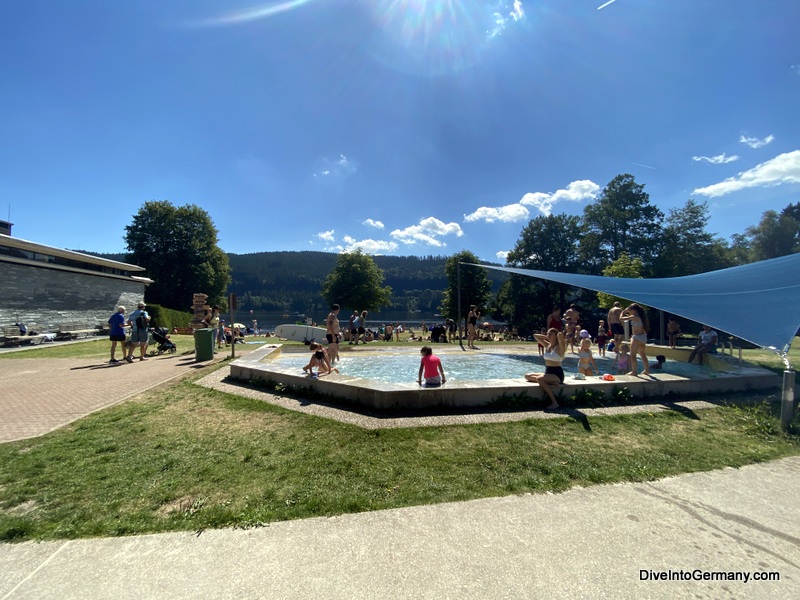 If you visit Titisee in summer, the best place to head to relax and enjoy your surroundings is at Strandbad Titisee. This lido is right by the lake and has a fantastic grassed area perfect for picnics and chilling.
You'll also find a kids' pool, playground, change rooms, kiosk and volleyball area.
You can swim in the lake here as well with a roped off area. It's a pretty spot.
I read that there is also a bigger heated adults pool here as well as a raft that has a slide into the water and a springboard as well. This did not turn out to be the case when we were here in August 2022.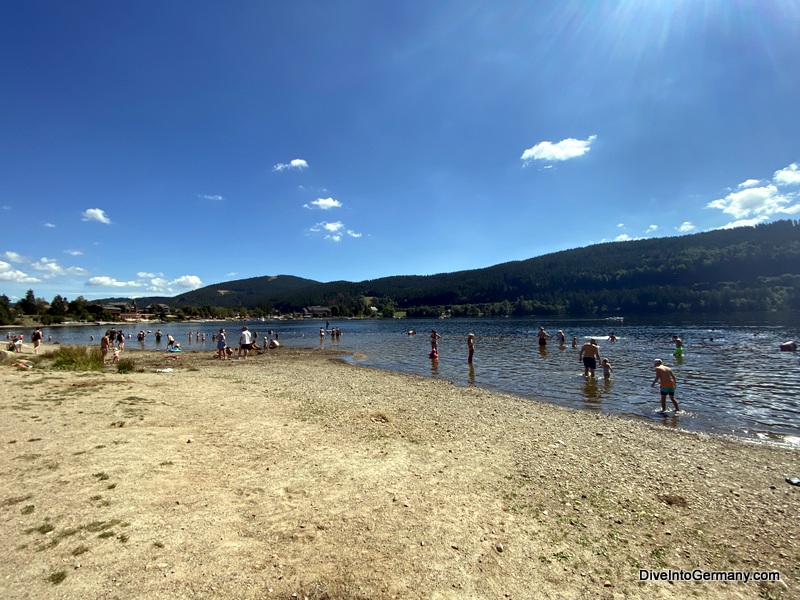 The section of the lake that was roped off was crowded, small and not as pretty as other spots to swim in Titisee. I also did not see kayaks and stand-up paddleboards for hire like I had read either.
However, it's still a nice place to hang – just have the right expectations so you're not disappointed like us.
It's open daily from May to September, and there are showers, toilets and a kiosk.
Swim In The Lake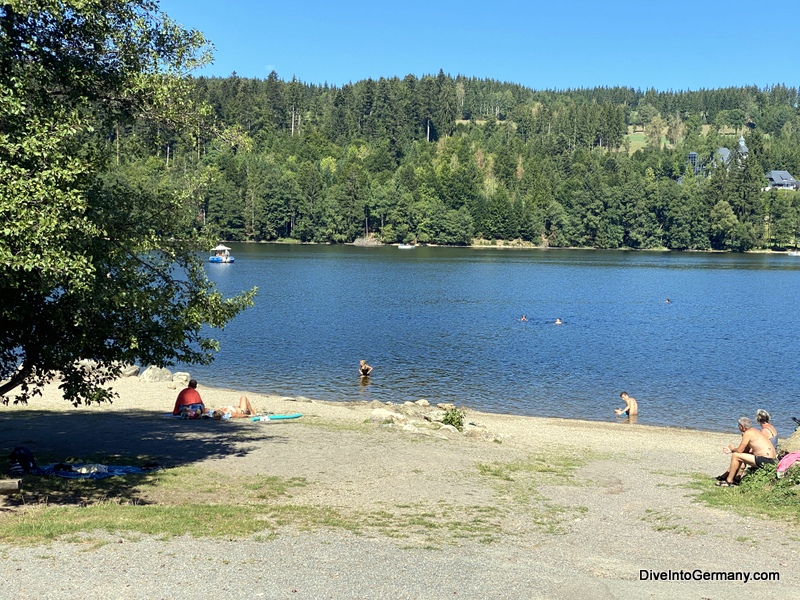 Of course, a popular option for what to do in Titisee is to swim in the lake. While it is on the cold side (although I found it fine on a sunny day in August), it's also fun and pretty 🙂
You can swim at the Strandbad above. Or keep walking round the lake to find your own private spot.
Donut Boats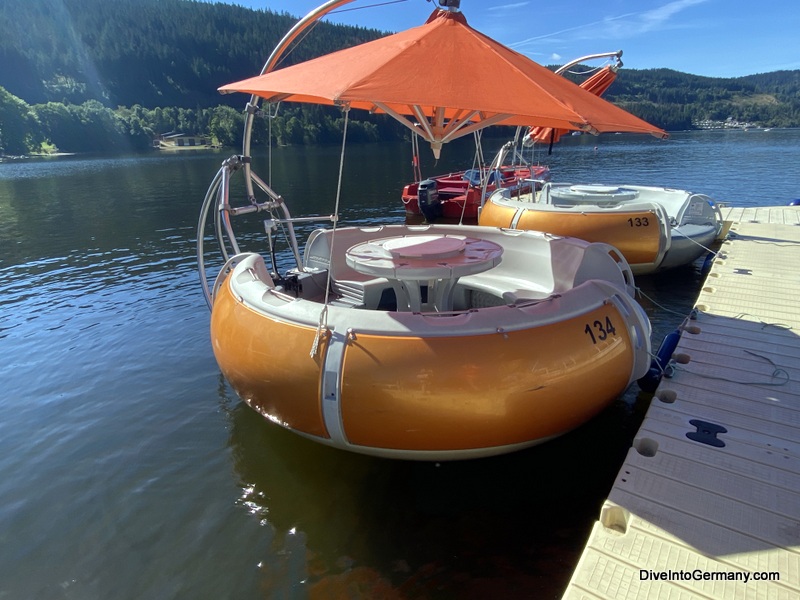 There are plenty of boats you can hire to get out on Titisee to enjoy the views and serenity.
There are electric boats, peddle boats or fun donut boats.
Donut boats are round and lots of fun. You can take a picnic with you and enjoy it on the lake. We liked the novelty of a donut boat so this is what we hired. It also had lots of shade and was very easy to steer. A total win!
You can head to Drubba at Seestraße 37 to hire your choice of boat.
Take A Cruise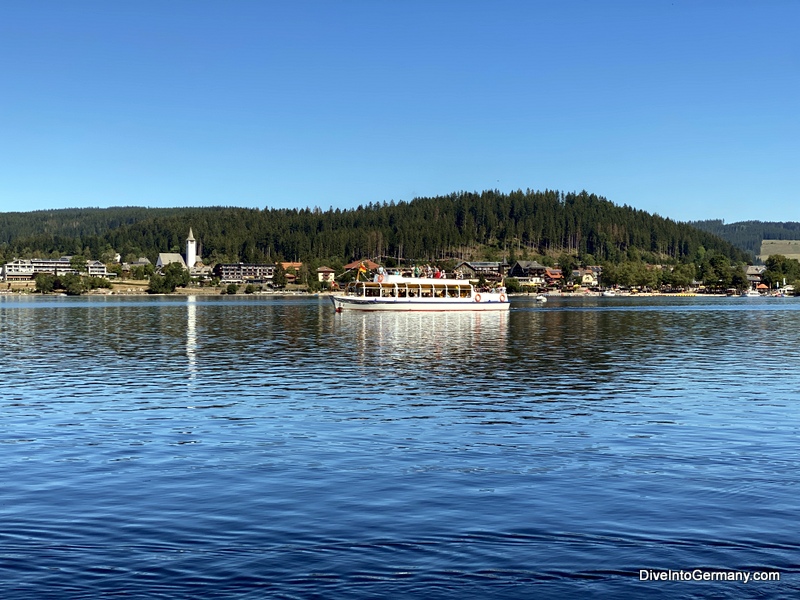 There are a couple of options for a cruise boat on Titisee which can you take you around the lake. If you aren't up for hiking, this is particularly a good option to see more.
This only takes about half an hour, is cheap and there are multiple options available at the lake end of Seestraße Promenade near the donut boat hire (including the same company that rents those out). You can easily find one in warmer months.
Seestraße Promenade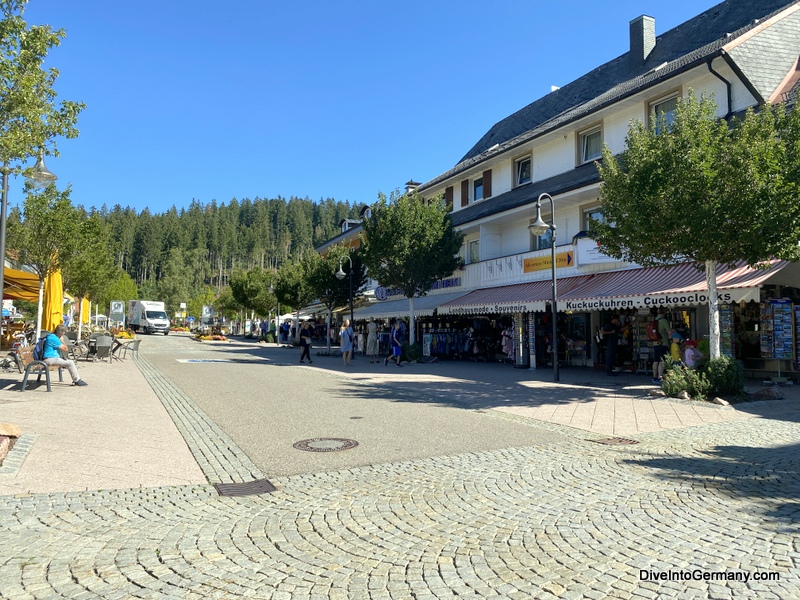 The main tourist road in the town of Titisee, this will take you through the main strip and then round the side of the lake where you can start a hike around the lake (more about this below) or hire a boat.
This is the place to go for eating options, souvenirs and the next few attractions on this list.
Märklin-World-Titisee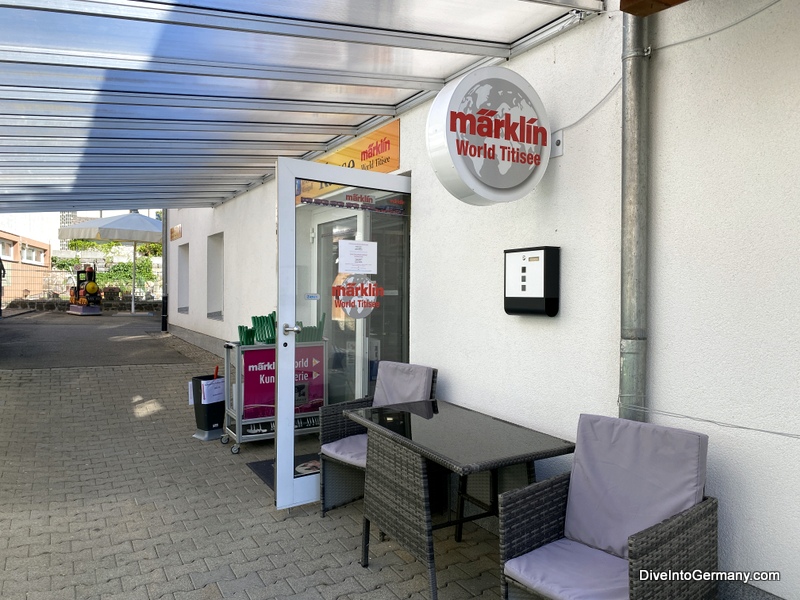 Märklin-World-Titisee is for lovers of model railways. Here, you can learn about the 150 years of development of Märklin products including model railways, sheet metal items and more.
There's over 450m² of exhibits and some cool model railways set up.
Entry was 7 Euros for an adult when we visited. It's free if you have a Black Forest card.
Brunner Welt der 1000 Uhren (Brunner World Of A Thousand Clocks)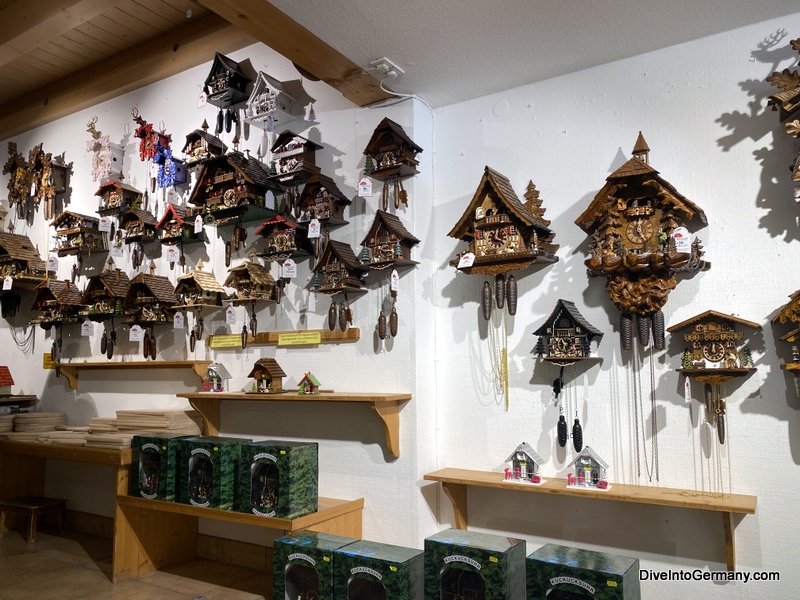 If you want to see tons of cuckoo clocks or want to buy one as a souvenir, Brunner Welt der 1000 Uhren is the place to head.
This one of the Titisee lake things to do has a great collection of cuckoo clocks and a long family history of creating them.
Adventure Golf Titisee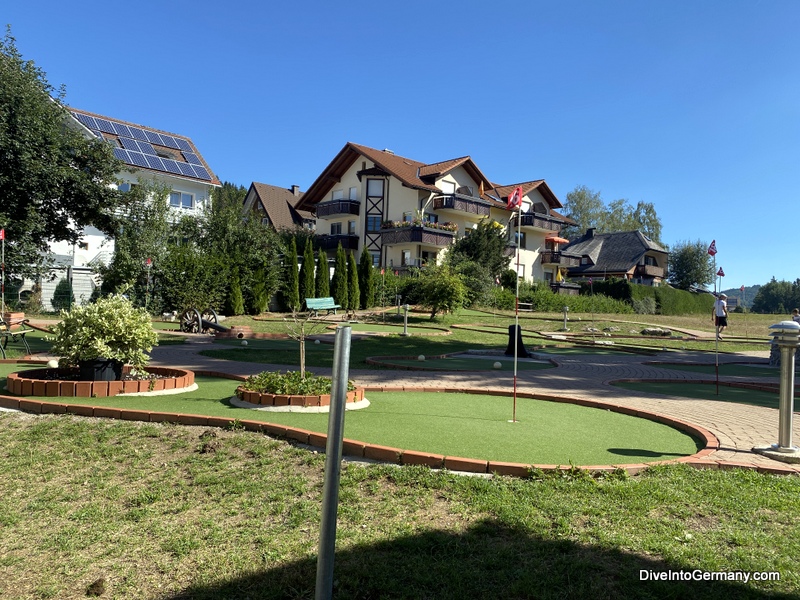 This recently recreated mini golf course is on Seestraße as well. It's the perfect way to perfect your putt while having lots of fun.
It's in a beautiful setting with a good level of difficulty and lots of fun things to avoid and get your ball around and through. There are many sculptures to enjoy too.
It's an 18 hole course that is open daily except for about a month in the lead up to Christmas. It's built for all ages.
If you have a Black Forest card, like us, it's free.
Hike Around Titisee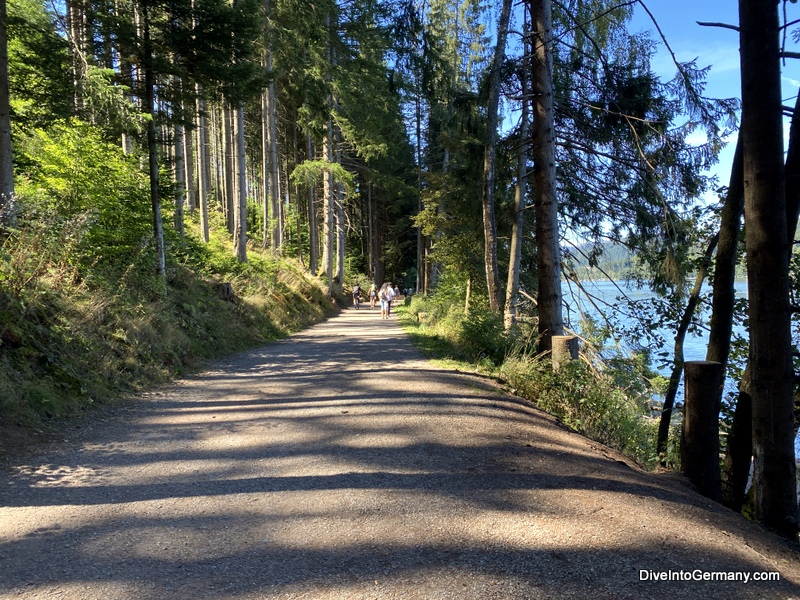 The perfect way to enjoy Titisee is to hike around its shores. It's an east walk, and the journey around the whole lake is about 5.8 kilometres and takes around 1.25 hours.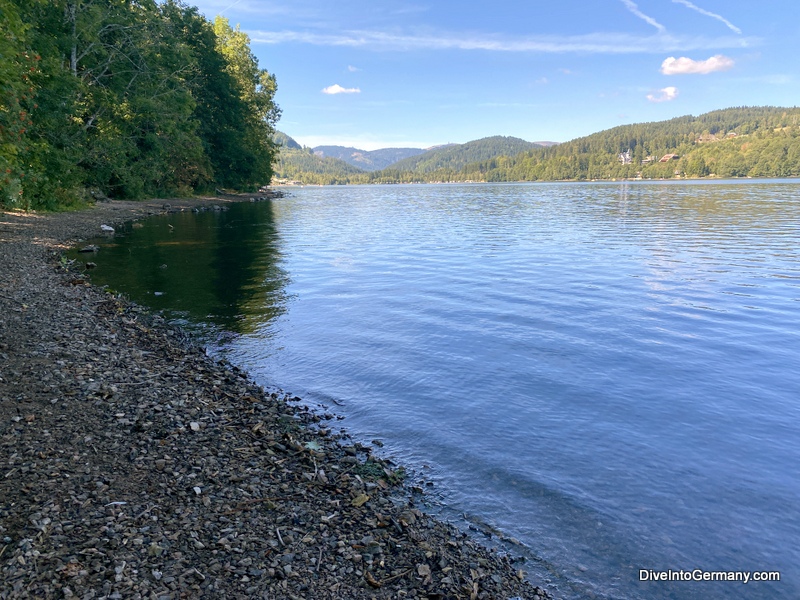 However, one side of the lake has a beautiful walking path right by the lake with numerous spots where you can easily sit by its shore and even have a swim (see both photos above). The other side is by the road with only occasional glimpses of the lake. When we hiked in the morning, this side also had no shade which made it hot in August.
I wish I had known this before as I would have preferred to walk between the town of Titisee-Neustadt at one end and the camping grounds at the other and then back on the same path rather than walked all the way around.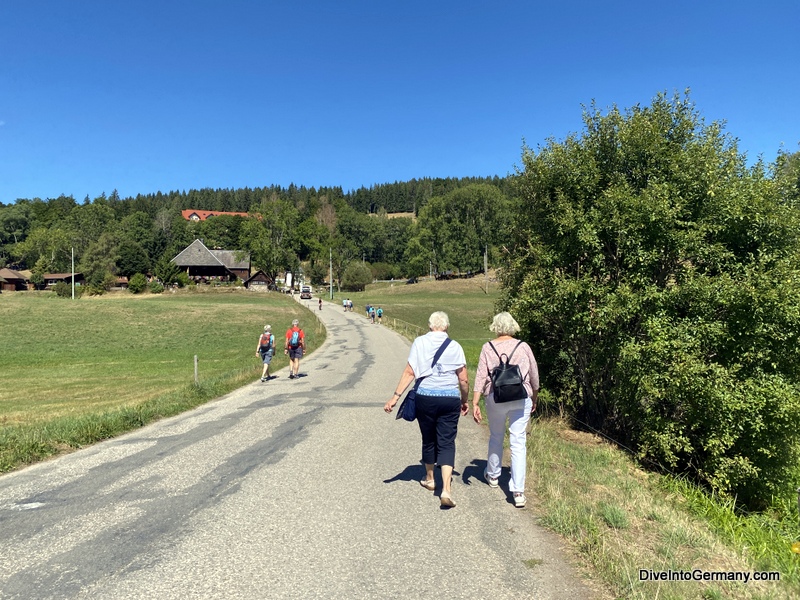 The camping ground area part of the hike also has you needing to walk relatively far from the lake before you swing around again and it's not very interesting. See the photo just above this paragraph.
The good part of the trail is on the long, south-eastern side of the lake. It's a beautiful way to explore this part of the world.
Badeparadies Schwarzwald Titisee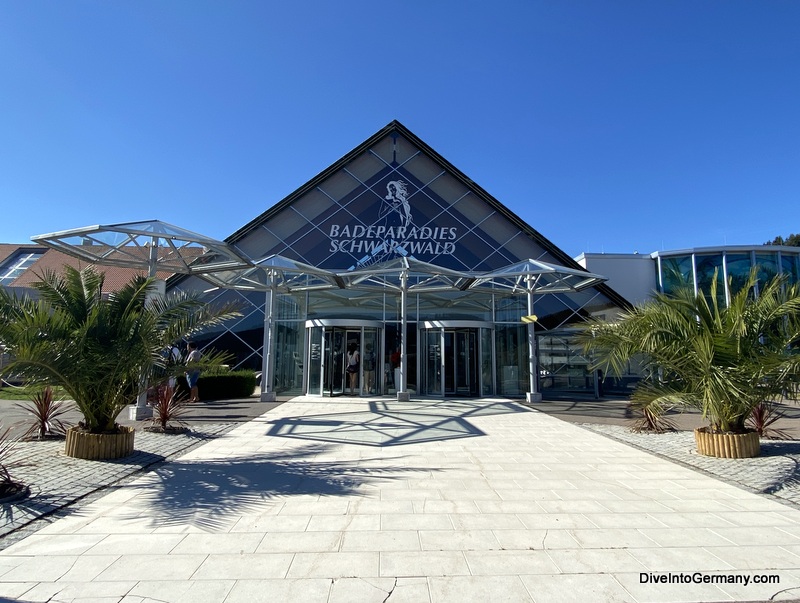 This is definitely one of the most fun (and relaxing) places in Titisee.
If you are after a water park, a day spa Titisee or a German sauna experience, this is definitely the place to head. Badeparadies translates to bathing paradise and that's what you will find here.
There are three areas. The first one is Galaxy Schwarzwald. This is an indoor water park with 23 waterslides, a wave pool, a "fun" area, two restaurants and a relaxation area. The slides range from thrilling to family friendly and are all great fun.
Palais Vital is the "textile-free" sauna area. It's home to 12 themed saunas (between 55°C and 90°C) and 6 "vital pools". There are cocktails, an outdoor pool and plenty of rest areas. And, of course, you can get a massage too. You can read our guide to visiting German saunas here.
Palm Oasis has a huge pool, five mineral pools, a pool bar (so enjoy a cocktail while you rest in the water), a restaurant, lots of rest areas and massage options. It's just perfect for some adult rest and rejuvenation time.
Families will love Galaxy Schwarzwald but only 16+ year olds can enter the other two areas which are perfect for adults.
You can buy tickets for just Galaxy Schwarzwald. Tickets for Palm Oasis include the Galaxy area and tickets for Palais Vital include all areas. You can buy a 4 hour or full-day ticket.
At the time of publishing, you can only buy tickets online before you go. You can find their website here.
Ski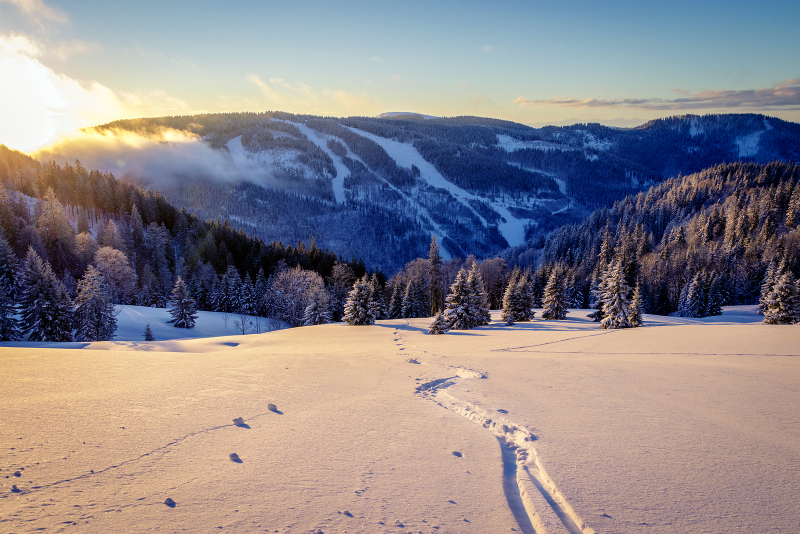 In Winter, you won't be swimming in Titisee but you can go skiing!
There are quite a few ski resorts around Titisee. You can head to Schneeberglifte–Waldau, Schwärzenbach and Thurner within 10 kilometres of the village. There are also many others just a little further away like in Feldberg.
What To Do In Titisee In One Day
Only have one day in Titisee? What a shame! But it's ok, it's still worth going to Titisee if you only have one day. Many people day trip here, and it really is a perfect day trip destination.
With one day, you can basically do the first 8 activities above and that's what I recommend. While I do love Badeparadies Schwarzwald Titisee, I think squeezing it in as well is too much and I would do that OR the following itinerary.
Start the day with breakfast in a donut boat on Titisee
Take a hike around the lake to walk off your breakfast
Walk along Seestraße Promenade and take in Märklin-World-Titisee and the Brunner World of a Thousand Clocks
Have lunch either in a restaurant or as a picnic at Strandbad
Enjoy Strandbad. Swim in the lake
Consider finishing the day with a game of mini golf
This one day itinerary assumes you visit during the warmer months. In winter, you can drop some outdoor activities and add in skiing or Badeparadies Schwarzwald Titisee.
Titisee Attractions Map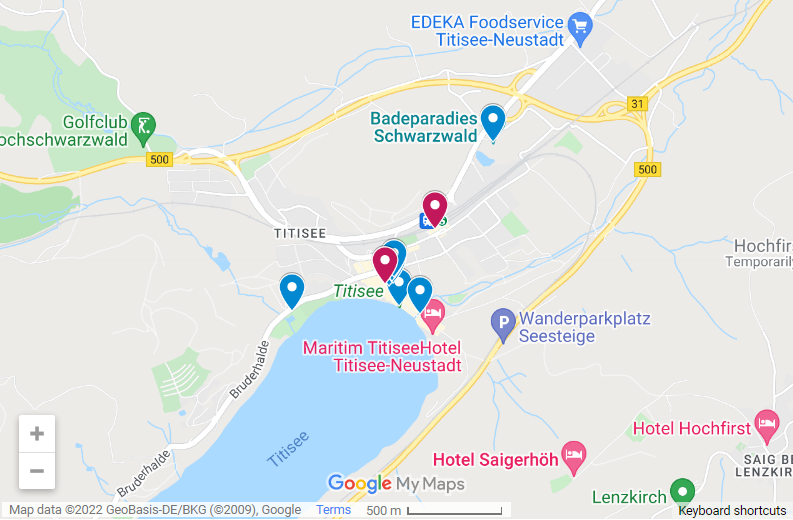 Best Place To Stay In Titisee
When it comes to where to stay in Titisee, there is a good assortment of hotels and other accommodation options. You won't have any problem finding somewhere to stay.
Below, I've listed a few different places to consider depending on what type of accommodation you are looking for. I've also included a handy map to help you find your best accommodation choice with all your options around Titisee.
If you're looking for the best accommodation at Titisee right by the lake, look no further! The 4-star Treschers Schwarzwald Hotel is it.
You couldn't have a better location than here on Seestraße and the lake, moments from most Titisee activities on this list.
The hotel has some great facilities including an indoor pool and a great terrace by the lake. It has a private beach and sauna and spa facilities too as well as an on-site resturant.
Rooms are all doubles and have minibars, TV and seating areas. I recommend paying extra for one with a view and balcony.
Click here to see the latest prices now.
For a great value hotel in Titisee that's still very nice, consider the Coucou Hotel & Kuckucks-Stube. This hotel is opposite the train station and just an 8 minute walk down to the lake.
It has a great range of facilities including a restaurant, bar and spa and wellness centre.
All rooms have a desk, TV and iPad. They are beautifully renovated and are stylish and comfortable. They range from doubles to family rooms with a double bed and bunk bed making this a great choice for families.
Click here to see the latest prices now.
You can also consider staying in nearby Feldberger Hof (read all about it here). Perfect if you have kids.
How To Get To Titisee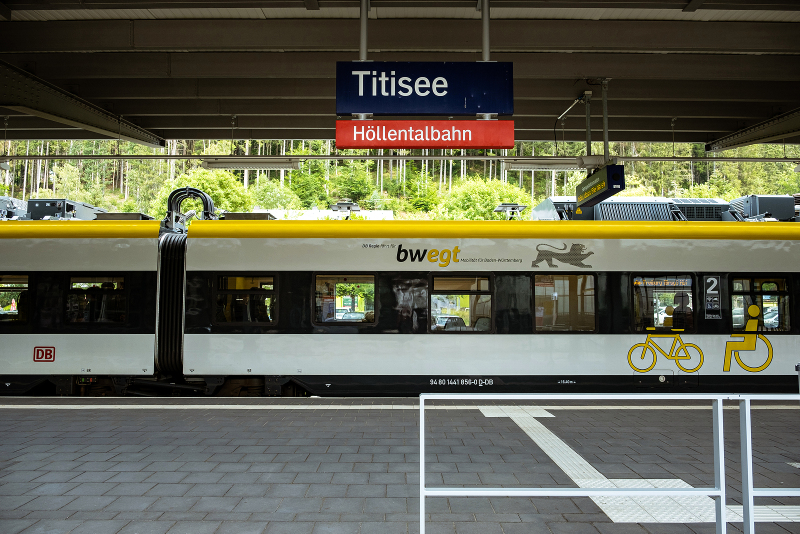 We travelled to Titisee by hire car which made it very easy to get here.
You can hire a car to get you there by clicking here.
There are regular trains here and it's very easy from places like Freiburg. You can find timetables and all your options here.
Once in Titisee, we explored on foot. Very nice!
Titisee With Kids
Titisee is a great place to explore with kids. Everything is kid friendly and fun for families, and we happily visited everything on this list with our kids aged 6, 10 and 12 at the time.
They especially enjoyed the donut boats, Strandbad, mini golf and Galaxy Schwarzwald.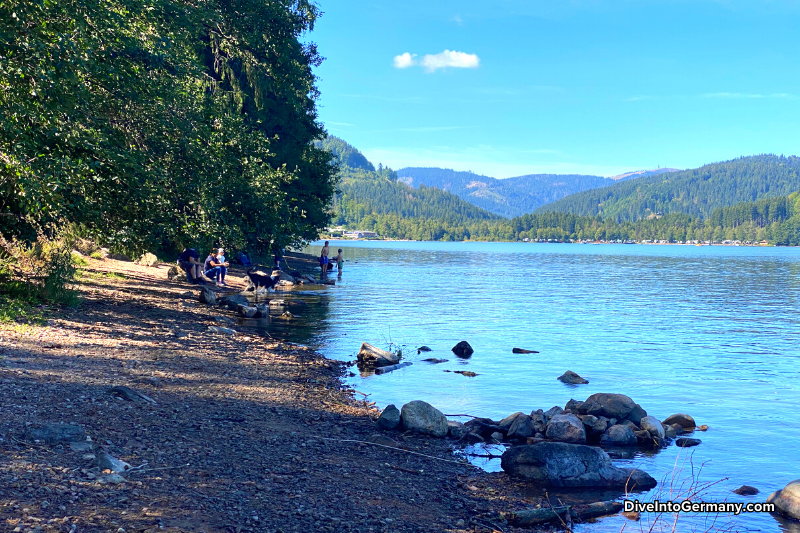 Final Words
Titisee is a great place to visit with lots of beauty and fun things to do and explore.
We had a great couple of days here soaking it all in and enjoying it and I imagine it could make for a nice low key holiday in itself for a longer period.
If you only have a day spare, it's also a great place to visit with lots of fun things to soak up and enjoy.
Titisee is definitely worth a stop while exploring the Black Forest.
Read more guides to visiting Southern Germany here. Or read this guide to nearby Freiburg here.